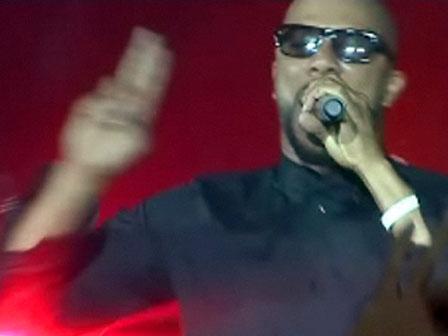 San Diego is still abuzz from Sunday night's Rolling Stones concert at Petco Park, and on Wednesday, you can expect everyone you know to score tickets to a private Rolling Stones show at the Belly Up. Details are hard to come by, but let's just say if you're not in the 1 percent, you're not getting in. So why not move on and enjoy some live music by one of the other many wonderful artists peforming? Little White Teeth haven't performed in more than a year, and Wednesday night they're at Whistle Stop with Rob Crow on deck. If that isn't enough, the Irenic welcomes Mae to the stage, while Los Angeles' retro-rockers Mystic Braves are at the Casbah. You can also join Commune for another free Wednesday at Soda Bar with Dead Heavens, featuring Walter Schreifels of Gorilla Biscuits/Quicksand.
Wednesday, May 27:
Little White Teeth, Rob Crow (DJ set) @ Whistle Stop
Mystic Braves, Muscle Beech, The Creation Factory @ Casbah
Mae, All Get Out, Mike Mains & the Branches @ The Irenic
Commune Wednesday with Dead Heavens, Lowlands, Other Bodies @ Soda Bar
Funked Out Wednesday with DJ L @ Bar Pink
Cult Vegas, the Roman Watchdogs, the Tortured @ Brick by Brick
Ciara @ House of Blues
Jamming Out @ House of Blues, Salvation Alley
Shawn Welch, Miles Wide @ Lestat's
Young Lion Series featuring Jerome Salazar @ Croce's Park West
Randi Driscoll and friends @ Java Joe's
SKSS, PCP, B&B @ The Bancroft
Latin Dance Party featuring DJ Mo Lyon @ U-31
Gilbert Castellanos Jazz Jam @ Seven Grand
Records with Roger @ Bluefoot
Something Like Seduction, I-Ways, DJ Carlos Culture @ Winston's
The Ratts Revenge: DJ Tiki Thomas and Mikey Ratt @ Tower Bar
Debora Galan @ Humphrey's Backstage Live
Dan Porter @ Gallagher's Irish Pub
Maw Band, Hindsight, Melanie Taylor @ The Merrow
AOK Music @ Henry's Pub
Rosemary Bystrak is the publicist for the Casbah and writes about the San Diego music scene, events and general musings about life in San Diego on San Diego: Dialed In. Follow her updates on Twitter or contact her directly.