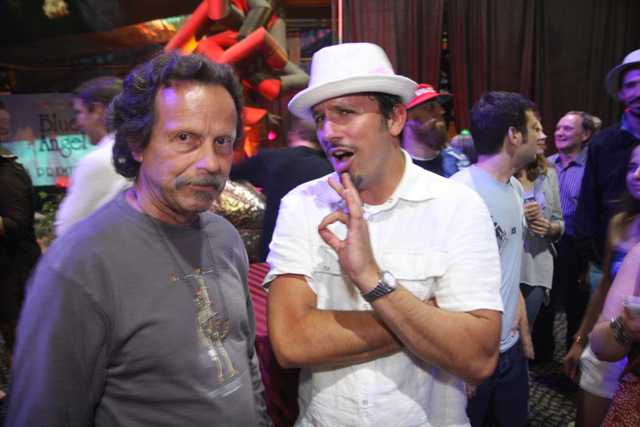 Hopefully you've had a great Memorial Day Weekend so far, but it isn't over yet. Monday night, the Casbah welcomes Kopecky. Formerly known as Kopecky Family Band, they've set their roots in Nashville and have just released a new record. They've played San Diego so much over the years that they kind of feel like family. Meanwhile, Soda Bar hosts the amazing talent of multi-instrumentalist Lo-Fang, who will certainly bring a wowed hush over the crowd. Tori Roze returns to Bar Pink, and L.A. Witch play the Hideout.
Monday, May 25:
Kopecky, Armors, Spero @ Casbah
Lo-Fang @ Soda Bar
Sultry Monday with Tori Roze & the Hot Mess @ Bar Pink
L.A. Witch, Pree, G. Green, Has a Shadow @ The Hideout
Makossa Mondays @ Seven Grand
Charlie Imes @ Croce's Park West
Velvet Cafe @ Alexander's (30th & Upas)
Metal Mondays @ Brick by Brick
Chet Cannon @ Humphrey's Backstage Live
Strictly Hip-Hop @ Gallagher's
Wheels of the Industry @ Live Wire
Electric Waste Band @ Winston's
Acoustic Night/Industry Night @ Henry's Pub
Industry Night with Kid Wonder @ U-31
Industry & Local Night with DJ RoyAle and friends @ 710 Beach Club
Rosemary Bystrak is the publicist for the Casbah and writes about the San Diego music scene, events and general musings about life in San Diego on San Diego: Dialed In. Follow her updates on Twitter or contact her directly.