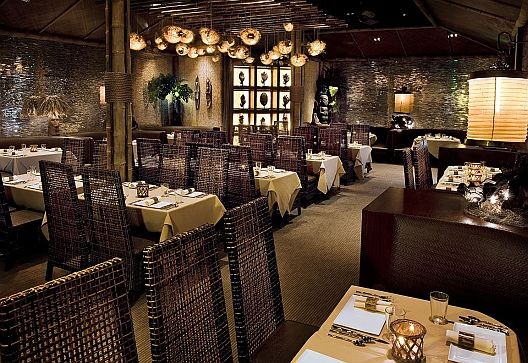 After this week's storm, this weekend was looking iffy, but it looks like we'll have some brisk weather and blue skies for Saturday's Festival of Arts in North Park. Full disclosure: I have been a part of this festival for several years. though this is my first year booking two stages, the 30th Street Stage and the Observatory Stage on Illinois Street. Bar Pink booked the stage on 32nd and Queen Bee's booked the acoustic stage on Ray Street. There are too many great artists to name, but it will be interesting to keep an eye on drummer Jake Najor, who is performing with Jesse Lamonaca, Erik Canzona & the Narrows, and Najor's own band, Taurus Authority. The only downfall of the festival, in my opinion, is having to choose between all of the music and activities, which takes place on University Avenue and side streets between 30th and 32nd streets and runs from 11 a.m. to 6 p.m. By night, walk over to the Irenic for Kyle, catch DC's all-girl power-pop trio Ex Hex at the Casbah or try and get tickets to the nearly sold-out Wolf Alice at Soda Bar.
Saturday, May 16:
North Park Festival of Arts! Free! All ages! University Avenue between 30th and 32nd streets (11 a.m. to 6 p.m.)

30th Street Stage: Barbarian, Blue-Eyed Son, Midnight Pine, Vinyl Mill, Le Chateau, Mayfield, Jesse LaMonace & the Dime Novels
Bar Pink Stage (31st St.): Swamp Dogg, Schitzophonics, the Rosalyns, Flaggs, Bangladesh, Mokoto
Observatory Stage (Illinois St.): Mr Tube & the Flying Objects, Afternoon Dream Serum, Taurus Authority, Michael McGraw & the Butchers, Erik Canzona & the Narrow, Vinyl Junkies Record Swap
Queen Bee Stage (Ray St.): Zymm Zymm Quartet, Super Groupie, Sinai, Daniel Feld, Dan Gindling Band, Love Bloom, Sinai & Rosie
Also: Craft Beer Block (ticketed event), Dance Stage, Children's Stage, Vendors, Food, two Beer Gardens and more!!

Lana Del Ray, Courtney Love @ Sleep Train Amphitheatre (sold out)
Ex Hex, the Shivas, Die Mibildungen des Menschen @ Casbah
Wolf Alice, Gateway Drugs @ Soda Bar
Neon Beat: Best and Worst of the '80s @ Bar Pink
Stick Figure, Ballyhoo!, Seedless @ Observatory North Park
No Duh, Green Today, Godspeed McQueen @ Belly Up
Chester See @ Porter's Pub
Noel Gallagher's High Flying Birds @ Humphreys Concerts By the Bay
Guideline (CD telease), Jara, Essex Class, Pumphouse, Subsurfer @ SOMA
Taran Gray @ Society Cabaret La Jolla
Arturo Sandoval and Poncho Sanchez @ Balboa Theatre
Miss Erika Davies, Trio Gadjo @ The Balboa (7 p.m.)
Foreign Bodies, Last Days of Ancient Sunlight @ The Balboa (10 p.m.)
Fergie DJ @ Omnia
Tribe of Kings @ The Hideout
Crimson Harps @ California Center for the Arts, Escondido
Darks of Heaven, Zombie Barbie @ Bancroft Bar
Jason Michael Carroll, the Sickstring Outlaws, Alaina Blair @ Brick By Brick
Allison Lonsdale and Eben Brooks @ Lestat's (6 p.m.)
Anthony D'amato, Sophia Bacino @ Lestat's (9 p.m.)
Robin Henkel @ Java Joe's
Lexington Field @ Rosie O'Grady's
Danny Avila @ Bassmnt
Louis La Roche @ Bang Bang
'80s vs. '90s, with Saul Q and Gabe Vega @ Whistle Stop
S.P.Y. @ The Merrow
DJ Qenoe @ U-31
Nina Francis @ Croce's Park West (12 p.m.)
Eve Selis & Friends @ Croce's Park West (7 p.m.)
PopRx @ Humphrey's Backstage Live (9 p.m.)
Avenue Rockers, Revolut-Chix, the CGS, Machete Dildo, Nutstache @ Tower Bar (2-7 p.m.)
Murder By Techno, Deep Sea Thunder Beast, They Feed at Night, Noise-a-Tron & DJ Nasty Nats @ Tower Bar (9 p.m.)
Alex Villa Band @ Winston's (5-8 p.m.)
Subdvsn @ Winston's
The Nashville Ramblers, the Rosalyns, Diddley Daddies @ Til-Two Club
Sid Vicious & Ricky Rocks @ Fluxx
Bump n Brass @ Tio Leo's
Sandy Cash, Jen Hajj @ San Dieguito United Methodist Church
Paradigm Shift @ 98 Bottles
Eden @ Spin
KL Noizemakers, DJ Chelu @ Gallagher's Irish Pub
Loose Nut's farewell show @ Boar Cross'n
Rhythm and the Method, Restoration One, the Charlie Rae Band @ 710 Beach Club
Rosemary Bystrak is the publicist for the Casbah and writes about the San Diego music scene, events and general musings about life in San Diego on San Diego: Dialed In. Follow her updates on Twitter or contact her directly.