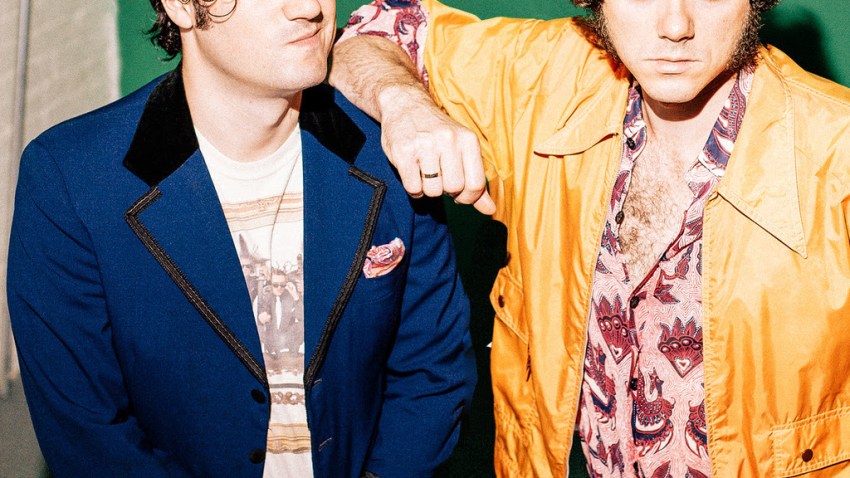 There are a ton of shows to keep you entertained this Wednesday night, as SxSWers keep trickling across the country and into our town. With nothing but hot beats on his mind, Robert Perlick-Molinari ditched the classics in which he'd been trained on the French horn and got together with his brother David to toot a different, dancey style. Thus, the French Horn Rebellion was born, and Wednesday they play Casbah. Around town, synthpop's Polica return to make moves at Irenic, while Wolfmother and Deap Vally play House of Blues, and rockabilly gets real with the Reverend Horton Heat and Cadillac Tramps at Belly Up.
Wednesday, March 23:
Polica, Clara-Nova @ The Irenic
French Horn Rebellion, Mystery Skulls, Kennedy @ Casbah
Yuck, Big Thief, Junk @ Soda Bar
Wolfmother, Deap Vally @ House of Blues
Bayonne @ The Hideout
Migos, Rich the Kid, Lil Yachty @ Observatory North Park
Reverend Horton Heat, Unknown Hinson, Cadillac Tramps, Viernes 13 @ Belly Up
Keith Harkin, Jack Tempchin @ Music Box
Wild Powwers, Mother, El Al @ Tower Bar
Mid-Week Boogie with DJ L @ Bar Pink
Gilbert Castellanos Young Lions Series and Jazz Jam @ Panama 66
Howardian @ Dawg House
Through Being Cool (Emo Night San Diego) with DJs Derek Hubbard and Steven Oira @ The Office
Open Oscillator @ Whistle Stop
Club Kingston presents Raggabond with DJ Carlos Culture @ Winston's
Louie & the Koodies @ Lestat's
Tropical Wednesday with DJ Mo Lyon @ U-31
Open Mic with Jefferson Jay @ Winston's (6-9 p.m.)
Francois Sims & Groove Squad @ Humphrey's Backstage Live
Acoustic Wednesdays @ Gallagher's Irish Pub
WTF Wednesdays @ El Dorado
Family Beatdown @ Kava Lounge
Crunk Witch, Girlboy, Pueblo @ The Merrow
Gino & the Lone Gunmen @ Tio Leo's
Open Mic/Open Jam @ 710 Beach Club
A.O.K. Musik @ Henry's Pub
Rosemary Bystrak is the publicist for the Casbah, the content manager for DoSD, and writes about the San Diego music scene, events and general musings about life in San Diego on San Diego: Dialed In. Follow her updates on Twitter or contact her directly.