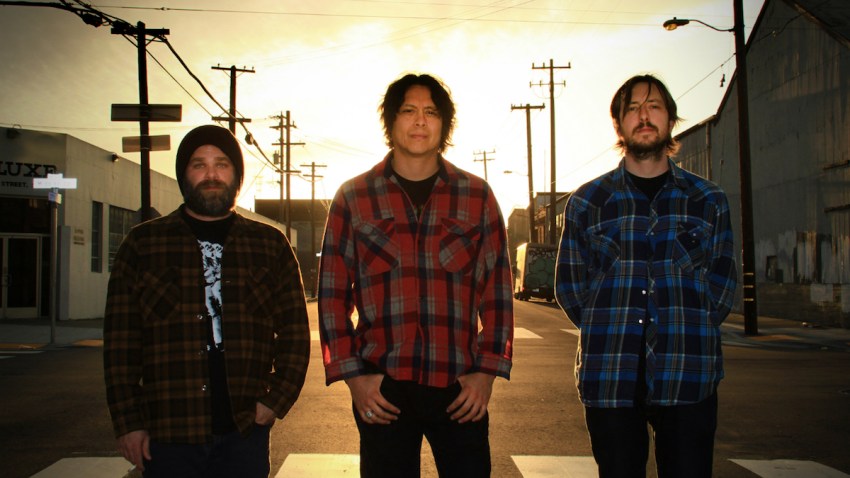 Friday is going to be a jam-packed night of fun all over the place. We've got a lot of sold-out action, like Earthless at the Casbah (read a SoundDiego interview with the band here), Margo Price at the Belly Up, and Theo Katzman at Soda Bar. All three are great shows, but if you didn't grab tickets, you might still be able to catch Craig Wedren of Shudder to Think at the Voodoo Room of House of Blues. For local shows, you can catch Mainsail and friends for a $5 show at Public Square Coffee in La Mesa, or check out Well Well Well at Title TK. Tonight's listings are actually quite extensive, so if none of these suit your fancy, read all the way down and I'm sure you'll find something awesome to kick off the weekend.

Friday, March 2:
Earthless, Kikagaku Moyo, JJUUJJUU @ Casbah (SOLD OUT)

Margo Price, Blank Range @ Belly Up (SOLD OUT)
Theo Katzman, Bridget Kearny (Lake Street Dive) @ Soda Bar (SOLD OUT)

Craig Wedren (Shudder to Think) @ Voodoo Room, House of Blues
Mainsail, Chasing Claymores, Roode @ Public Square Coffee House
Be Mine Phantom Valentine, Palomino, Noble War @ The Merrow
Well Well Well, Blood Ponies, Byrne Bridges, Masterkey @ Title TK (4274 El Cajon Blvd.)
Half Eaten, Warhols Freaks, Duuns @ Black Cat Bar
With Age, Honeypot, Super Lunch, Pocket Hole, Chris Cote, Old Notes @ SOMA
Warpath, Theosis, Shred Bundy, Nightshadow, In the Name of the Dead @ Brick By Brick
Digital Lizards of Doom @ Java Joe's
Lee Coulter, Dixie Maxwell @ Lestat's
John Gorka @ AMSD Concerts
Band of Gringos, the Shakes, DJ Green T @ Winston's
Jerry Jacobs @ Moonshine Beach
Ryan Griffin @ Moonshine Flats
Alacranes Musical @ El Patron Night Club
Johnny Deadly Trio @ De Oro Mine Co.
Langhorne Slim, Twain @ Music Box
Nothing More, the Contortionist, Big Story, Kirra @ House of Blues (5:30 p.m.)
New Crimes @ Bancroft Bar
Faux Fighters (Foo Fighters tribute), Oceans (Pearl Jam tribute) @ 710 Beach Club
Janice & Nathan @ Martini's Above Fourth
Nite Moves with DJs Beatnick @ The Office
Bloodshot Bill, Jittery Jack with Miss Amy, Sean Mencher @ Til-Two Club
All-Vinyl Happy Hour w/ Monsieur Turbeau @ The Office (6 p.m.)
Kid Wonder @ U-31
Dennis Jones Band @ Tio Leo's
Backwater Blues Band @ Humphreys Backstage Live (5 p.m.)
Full Strength Funk @ Humphreys Backstage Live (9 p.m.)
Two Tenors: Gerard Nolan & Les Arbuckle @ Dizzy's
Claudia Villela, Kenny Werner @ La Jolla Athenaeum (SOLD OUT)
Marujah, Captain Vieja @ Navajo Live
Luca Lush @ Bassmnt
Dance From Above Blog Haus | Indie Throwback @ Blonde
Rituals: Dark Dance Party with a live performance by Mannequin @ Space
First Friday Hip-Hop @ Bar Pink
CRSSD After Dark presents DJ Harvey (All Night Long) @ Bang Bang
Divine Species Presents: RYBO, Lubelski, Ghostea @ Spin
Divinity presents: Techno Sabbath 007 @ Kava Lounge
Club Musae @ Boar Cross'n
Rosemary Bystrak is the publicist for the Casbah and writes about the San Diego music scene, events and general musings about life in San Diego on San Diego: Dialed In. Follow her updates on Twitter or contact her directly.