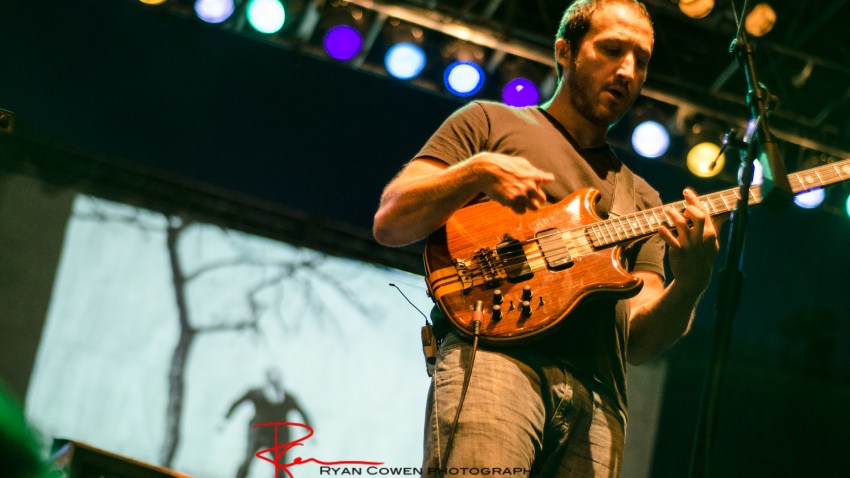 Today is Saint Patrick's Day, but for the love of all things Irish, you're in the craft-beer capitol of the world and you are an adult and you shouldn't spend your Thursday night drinking green beer. You should spend your Thursday night checking out amazing music. At the Casbah, Systems Officer featuring Zack from Pinback returns while Soft Lions shake things up at Soda Bar. Jackie Greene is back in town with a show at Belly Up and Zero To Billy continues his weekly residency at Java Joe's. Still, if the urge to drink green beer compels you, ShamROCK is back downtown for thousands of revelers to celebrate.
Thursday, March 17:
Systems Officer, Madly, the Slashes @ Casbah
Soft Lions, the Bad Vibes, Sheila & the Rainbow Coloured Trash Bags @ Soda Bar
DJ Ikah Love @ Bar Pink
Jackie Greene, Skin & Bones @ Belly Up
ShamROCK @ Gaslamp District
Sir Coyler & His Asthmatic Band, Keith Haman @ The Pour House (Oceanside)
Uptown Rhythm Makers @ The Black Cat
The Jackson Price Band @ Sycamore Den
Acoustic Eidolon @ Templar's Hall in Old Poway Park
Zero To Billy @ Java Joe's
ShamROCK @ Gaslamp District
Kelly McGarry Presents @ House of Blues
Rude Dog '80s Night @ The Merrow
Darkwave Garden @ The Bancroft
Sam Hampton @ Humphrey's Backstage Live
Open Jam Session @ Winston's (6-9 p.m.)
Karaoke @ Tower Bar
Modern Day Moonshine, Smokey Hoof @ Winston's
Borgeous @ Omnia
Rock Out Karaoke @ Tin Roof
El D Goes Irish @ El Dorado
Luciana Souza @ TSRI (The Scripps Ranch Institute)
Astrojump with Kill Quanti DJs @ Whistle Stop
Acid Varsity Live Electronic Music @ Kava Lounge
The Reflectors @ Tio Leo's
St. Paddy's Day: Karaoke and Superunloader @ 710 Beach Club
Rosemary Bystrak is the publicist for the Casbah, the content manager for DoSD, and writes about the San Diego music scene, events and general musings about life in San Diego on San Diego: Dialed In. Follow her updates on Twitter or contact her directly.