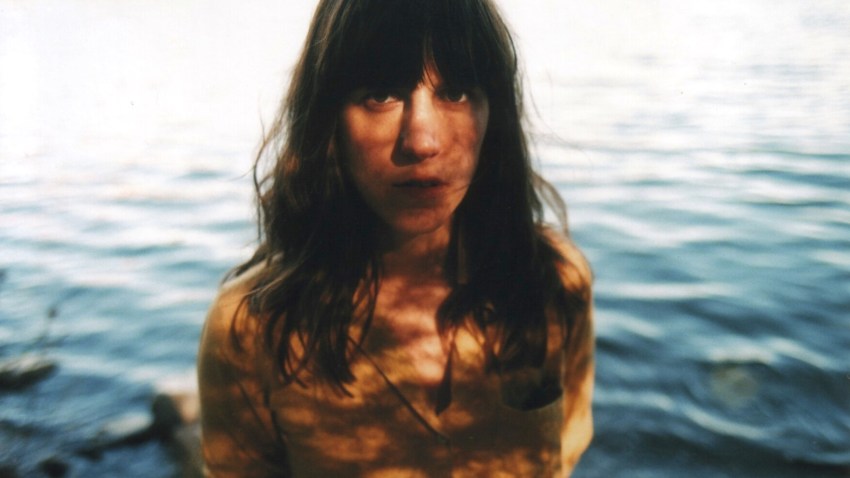 Though mine is not a standard 9-5, I still rejoice with the rest of the working world when Friday comes around. There's just that feeling that you can take a deep breath, that you can turn off your alarm clock, that you can chill out and maybe have some time to do the things you love. If that includes seeing live music, you're in luck on Friday becase there are a ton of great shows. At the Casbah, Mystic Braves channel the '60s, while the Obsevatory goes electronic with XXYYXX. If you want to keep it local, the Major Minus headline the Soda Bar, and Ditches perform at Bar Pink. L.A. Witch return for a show at the San Diego Art Institute, and Roseanne Cash is at the Poway Center for the Performing Arts. I have to say the show at the top of my list, however, is Eleanor Friedberger. Half of the Fiery Furnaces but touring as a solo artist for several years now, she puts on an incredible live show that you don't want to miss.
Friday, March 11:
Mystic Braves, the Loons, Los Sweepers, DJ Tony the Tyger @ Casbah
Eleanor Friedberger, the Nephews, icewater @ The Hideout
XXYYXX, Jim-E Stack @ Observatory North Park
The Major Minus, Social Club, Ned and the Dirt @ Soda Bar
Ditches @ Bar Pink
L.A. Witch, Hit Bargain, Angels Dust @ San Diego Art Institute
Rosanne Cash @ Poway Center for the Performing Arts
G Burns Jug Band, Liquorsmiths, the Heartbeat Trail @ Pour House Oceanside
Fuerza de Tijuana (CD release) @ Music Box
Abbey Road's Beatles vs. Stones @ Belly Up
Gillian Margot's Black Butterfly Project, featuring Geoffrey Keezer and Gilbert Castellanos @ Dizzy's
Real Friends @ Gym Standard
Bongzilla, Black Cobra, Lo-Pan, Against the Grain @ Brick By Brick
The Casualists, Aure, Coyote, Hard to Hit, Imperial, Steuer @ SOMA
The Loons @ Whistle Stop (8 p.m.)
Death By Dancing @ Whistle Stop (10:30 p.m.)
American Killers, Leave the Universe @ Lestat's
The Zicas @ Java Joe's
Gary Clark Jr., the Shelters @ House of Blues
Astronauts, Etc., Harriet Brown, Bakkuda @ The Merrow
Potbelly (WA), 13 Scars (WA), Goldilox & the Bears @ The Bancroft
Roots of a Revival, Creative Impulse, Levi Dean & the Americats @ 710 Beach Club
Headshine @ Bayside Amphitheatre, Embarcadero Marina
Seven Word Story @ Tio Leo's
Nate Pop, Dnll, Dxzx, Lewis Vuitton, paul @ Che Cafe
Lotus the Band @ Humphrey's Backstage Live (5 p.m.)
Viva Santana @ Humphrey's Backstage Live (9 p.m.)
DJ Mongo Style and Andrew Mercado @ Tower Bar
Spiritual Rez @ Winston's
DJ Greyboy @ El Dorado
Brian Ellis Group, Joy, Pharlee, R.I.P., Operation Mindblow @ Til-Two Club
Lupillo Rivera @ Blue Agave
Deejay Al @ Fluxx
Gladiator @ Bassmnt
Chuckie @ Omnia
DJ Shift @ Parq
PopVinyl @ V Lounge, Viejas Casino
Future Funk Friday @ Kava Lounge
The Smash Ups @ Gallagher's Irish Pub
Club Musae @ Boar Cross'n
SABO, Goldcap, Jimbo James @ Spin
Uli Jon Roth, Jennifer Batten and Andy Timmons, Taz Taylor, the Nili Brosh Band @ Ramona Mainstage
Rosemary Bystrak is the publicist for the Casbah, the content manager for DoSD, and writes about the San Diego music scene, events and general musings about life in San Diego on San Diego: Dialed In. Follow her updates on Twitter or contact her directly.