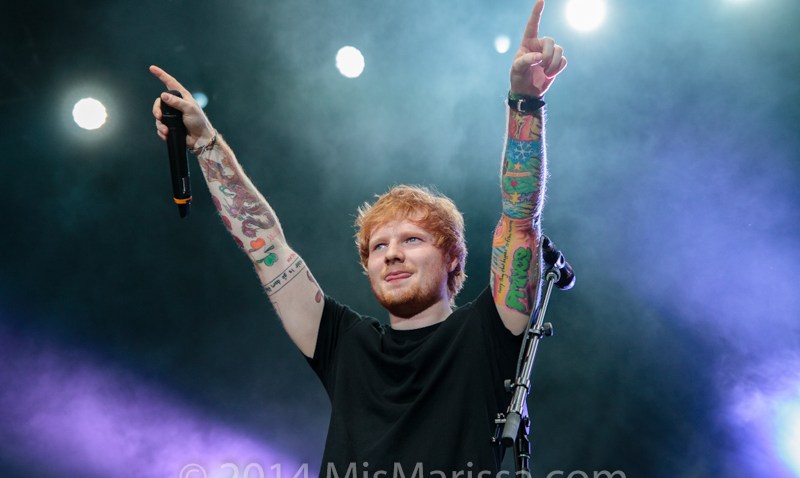 What a fun Tuesday night we have ahead of us! Little Ed Sheeran, who I saw open for Snow Patrol just a few years ago, is one of the biggest music stars in the world at the moment, and he's got his mega world tour stopping in at Valley View Casino Center. I wonder if he'll take as many outfit changes as his buddy T Swift. Of course around here, we like our little shows in cramped and sweaty places, which is what you're going to get if you're one of the lucky who scored tickets to the Rugburns at Bar Pink. Once a band you could count on seeing often in the most random places, Rugburns members these days live across the country and usually only get together once a year at most. Casbah continues with the Eagle Rock Gospel Singers' residency (as seen on SoundDiego last weekend), while Soda Bar welcomes Juice Box, and the Hideout has a night of metal.
Tuesday, June 23:
Ed Sheeran, Rixton @ Valley View Casino Center
Eagle Rock Gospel Singers, Stevie & the Hi-Stax @ Casbah
Tiki Tuesday with the Rugburns @ Bar Pink (SOLD OUT)
Juice Box, Grim Slippers, Noble War @ Soda Bar
Ascended Dead, Crurifragium, Slut Vomit, Abscission @ The Hideout
Dr. Seahorse, Love Henry, Fake Tides, the New Rich @ The Merrow
Raen's Summer Kick-Off Party featuring Sacri Monti @ Belly Up
Fifth Harmony @ Grandstand Stage, San Diego County Fair
Vintage Halen @ Rock On Concert Series, San Diego County Fair
Andy Grammer @ Paddock Series, San Diego County Fair
Eskimo Brothers DJ, FEA, Kristeen Young @ The Bancroft
ListenLocalRadio.com showcase @ Salvation Alley, House of Blues
Mercedes Moore @ Humphrey's Backstage Live
Patrick Dowling @ Croce's Park West
Trini West @ Tin Roof
Battle for the Vans Warped Tour @ Winston's
Bayou Brothers @ Tio Leo's
Videodrome @ Whistle Stop
Train of Thought @ Queen Bee's
Rockabilly Tuesdays with Big City Dawgs @ Henry's Pub
High-Tech Tuesdays @ Kava Lounge
Rosemary Bystrak is the publicist for the Casbah and writes about the San Diego music scene, events and general musings about life in San Diego on San Diego: Dialed In. Follow her updates on Twitter or contact her directly.