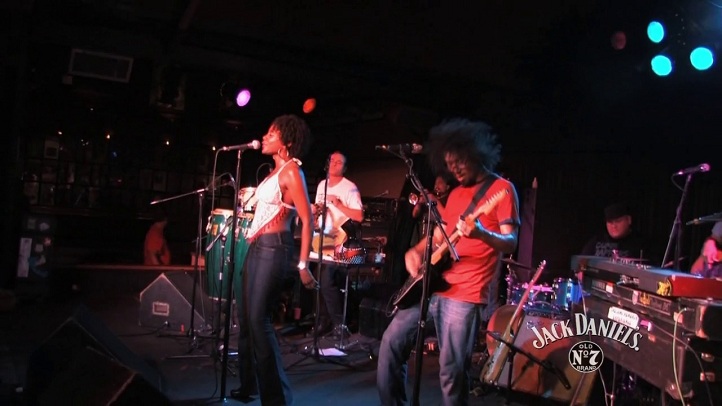 I wonder if it's just a coincidence that tonight's Father's Day shows are all very testerone heavy. At Til-Two, punk band Guttermouth rock out, while the Misfits compete for the same audience with a show at the Observatory North Park. The Belly Up welcome the return of the amazing World Party while Casbah gets ready for a funk and soul dance party with Orgone and the Nth Power. If you've seen Orgone before, you know that their show is one you don't want to miss, and if it's your first time, you will quickly be in awe of the sheer talent of each and every member of the group. Whatever it is that you choose to do for Father's Day, you're sure to find some great music for the Pops in your life.
Sunday, June 21 (Father's Day):
Make Music Day San Diego @ Balboa Park (Free, All Ages, Information, 10 a.m.-6 p.m.)
Orgone, the Nth Power @ Casbah
World Party, Gabriel Kelley @ Belly Up
Misfits, She Demons, D.I. @ The Observatory North Park
Slaughter & the Dogs, the Briggs, Santa Ana Knights @ Soda Bar
Guttermouth, Skipjack, Future Crooks @ Til-Two Club
Rat Sabbath @ Bar Pink (10 p.m.)
San Diego International Beer Festival @ San Diego County Fair, Del Mar Fairgrounds
Nyles Lannon (ex-Film School), Jesse LaMonaca @ Bar Pink (8 p.m.)
Astra, Sacri Monti, Monarch @ Brick By Brick
An Evening with Tori Roze & Johnny Alexander @ Sycamore Den
Wild Honey, Is/Is, Gloomsday @ Tower Bar
ReggaeSD Lady Princess & Fine Print Promotionz @ U-31
Zephyr @ Winston's (5-8 p.m.)
Grupo Intocable @ Grandstand Stage, San Diego County Fair, Del Mar Fairgrounds
World Tour- Legends of Rock: Billy Idolized @ Rock On Concert Series, San Diego County Fair, Del Mar Fairgrounds
Jose Sinatra's OB-o-ke @ Winston's
Tribal Bass Wave @ Kava Lounge
Tracii Funs, Dolan Brotherhood, Riboflavin @ Ramona Mainstage
Rosemary Bystrak is the publicist for the Casbah and writes about the San Diego music scene, events and general musings about life in San Diego on San Diego: Dialed In. Follow her updates on Twitter or contact her directly.