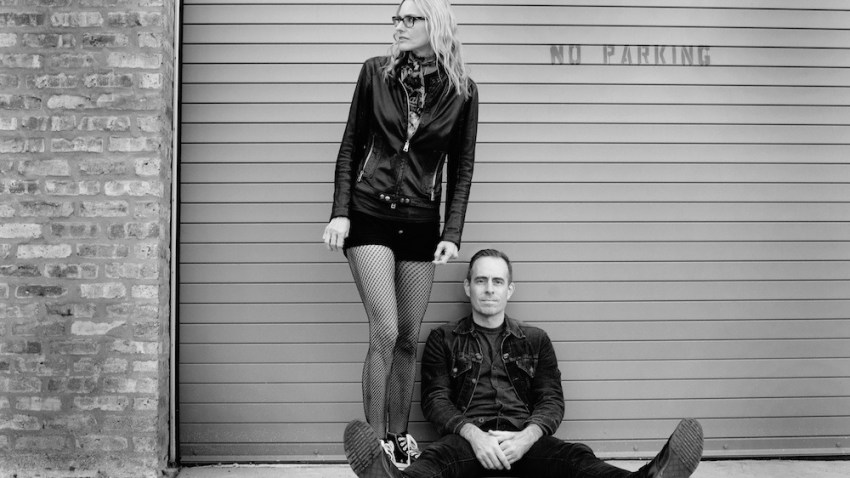 When two well-known forces in music combine, the results can be magical or disastrous. In the case of the Both, we can be thankful that they're the former and not the latter. Tonight, you can hear the combined magic of Aimee Mann and Ted Leo at the Belly Up. Meanwhile, Failure has received huge buzz in their reunion, with a support slot for Tool earlier this year. Tonight, they headline House of Blues and you can bet it will be incredible. Around town, Matt Nathanson and Gavin Degraw co-headline at Humphrey's, Electric Six and Yip Deceiver shred at the Casbah, and Liquorsmiths perform an intimate set at Sycamore Den.
Sunday, June 15:
91x Presents: Failure @ House Of Blues
Matt Nathanson, Gavin DeGraw, Mary Lambert @ Humphrey's
Electric Six, Yip Deceiver, Badabing @ Casbah
Liquorsmiths, Little Climbers @ Sycamore Den
Blackbird Blackbird, Swim Team, AViDD @ Soda Bar
Rat Sabbath w/ DJ Ratty @ Bar Pink
Little Bear, The Stereo Soul Movement @ Che Cafe
Lawrence Upchurch @ Croces Park West
Afro Man @ Epicentre
Boni Dance, Father's Day @ Gallaghers
Afroman @ Porter's Pub, UCSD
Temptation @ The Hideout
Aubrey Fay, Reggie Smith @ Humphreys Backstage
Grim Reaper, Alchemy, Ultimate Sin @ Ramona Mainstage
Intervention: Markus Schulz @ Float, Hard Rock Hotel
Loose Nuts, GReat Collapse, Castoff @ Tower Bar
Destructo Bunny @ Wintons
Jose Sinatra hosts O.B.-o-ke @ Winstons
Rosemary Bystrak is the publicist for the Casbah and The North Park Theatre, and writes about the San Diego music scene, events and general musings about life in San Diego on San Diego: Dialed In. Follow her updates on Twitter or contact her directly.