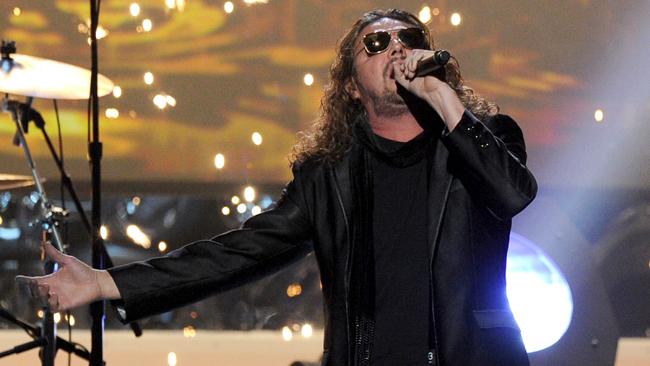 When I was in high school, there was this guy who was slightly annoying in his obsession with Mana. It was all he talked about, and we had to work in close quarters in AV, and it drove me nuts. Spanish wasn't spoken in my house, but I'd taken enough in school that I could understand the music, but it wasn't my thing. By college, however, I was at a school with predominantly foreign students and found that I was listening almost exclusively to rock en español, and suddenly all those years of that guy (who is now a famous DJ in Vegas) made sense. I had the opportunity to see the band live only once, but I can tell you, it was life changing for me. Between Grammys, Latin Grammys, Billboard, MTV and numerous other awards over their nearly 30-year career, you can expect Valley View Casino Center to go off with Mana in a way that it hasn't in an eternity.
Wednesday, June 10:
Mana @ Valley View Casino Center
The Weepies, the Silent War @ Belly Up
Agalloch, Helen Money @ Casbah
Philosopher's Ray Gun, Fusebox, Kev n Kyle @ Soda Bar
Taurus Authority @ Bar Pink
Lillian Lefranc, Jess Corso, the Carlie Autumn Band @ The Hideout
Mainly Mozart Festival @ Balboa Theatre
Slow Season, the Great Electric Quest, Red Wizard, Loom @ Brick by Brick
Jazz & Generver Night honoring Ray Charles with special guest Tom Ward @ Sycamore Den
JammingOut @ Salvation Alley, House of Blues
Nick Crook, Eliza Vera Rose @ Lestat's
Young Lion Series featuring Zion Dyson @ Croce's Park West
Peter Frampton and Cheap Trick @ Grandstand Stage, San Diego County Fair
Red Not Chili Peppers @ Rock On Concert Series, San Diego County Fair
Kalin & Myles @ Paddock Series, San Diego County Fair
Warm Places, Siberium, Benfika @ The Bancroft
Latin Dance Party with DJ Mo Lyon @ U-31
Gilbert Castellanos Jazz Jam @ Seven Grand
Synergy, Johnny Love, DJ Carlos Culture @ Winston's
The Ratts Revenge: DJ Tiki Thomas and Mikey Ratt @ Tower Bar
Cantina Renegades @ Tio Leo's
Debra Galan @ Humphrey's Backstage Live
Ciarrai @ Gallagher's Irish Pub
Emby Alexander, Red Raucous, Black Market III @ The Merrow
You Turn Me On, Jon Blaj @ Whistle Stop
AOK Musik @ Henry's Pub
Rosemary Bystrak is the publicist for the Casbah and writes about the San Diego music scene, events and general musings about life in San Diego on San Diego: Dialed In. Follow her updates on Twitter or contact her directly.