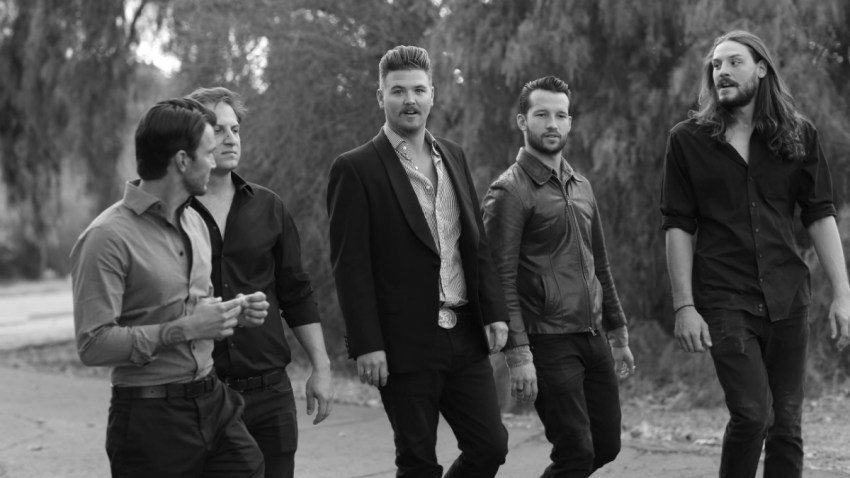 The weekend is finally here and there is so much good music all over! The Crystal Method turn things up a notch at the Summer Concert Series after the final race at the track, and the Aggrolites keep things cooking at the Belly Up just down the street. Tiltwheel don't get together often, but when they do, it is always a rad time so you can check them out at the Tower Bar or catch Soft Lions and Hills Like Elephants at Bar Pink. Cold Showers at the Hideout and Spank Rock at Soda Bar give plenty of reasons to hop back and forth between the two venues on El Cajon Boulevard, but I'm partial to the lineup at the Casbah. This show, as tomorrow's, was only put together a couple of days ago after the medical emergency that resulted in the cancellation of two sold-out shows with Lucy's Fur Coat, but it is a testament to the strength of the local scene and the power of Tim Mays that such a good lineup was able to come together at the last minute. Whatever you might choose tonight, you're sure to find great music everywhere you turn.
Friday, July 31:
Barbarian, the Bassics, the Grids, Sutton Papanikolas, and the Gloomies in the Atari Lounge Lucy's Fur Coat, Takahashi @ Casbah
Spank Rock, Parker and the Numberman, Zochi, DJ Openoptics @ Soda Bar
Cold Showers, Night School, Keepers @ The Hideout
The Crystal Method @ Del Mar Summer Concert Series
The Crash Kings, Birdy Bardot, Jimmy Ruelas @ The Merrow
Sure Fire Soul Ensemble @ Panama 66
Hills Like Elephants, Soft Lions @ Bar Pink
The Aggrolites, Reason to Rebel @ Belly Up
Brothers Weiss, Diamond Lakes @ The Balboa (formerly Tin Can)
The Good Mad, Nina Francis @ Lestat's
Tommy Castro & the Painkillers Event: TGIF Concerts in the Parks @ Poinsettia Community Park (6600 Hidden Valley Rd)
Y3K, Detroit Underground @ Humphreys Concerts By The Bay
Gar Gar, Kay Odyssey @ Bancroft
Jessie Smith, Nathan Riviera @ Java Joe's
Tokio Hotel, MXMS @ House of Blues
Groove International @ Voodoo Room, House of Blues
Ruby Blue Quartet @ Croce's Park West
Tiltwheel, Mike Bertos, Matty Bloodbath, Jwang @ Tower Bar
Electric Waste Band @ Winston's
Christopher Hollyday Quartet @ Dizzy's
Garage & Psych Night with the Loons, Freaks of Nature, Amerikan Bear @ Til-Two Club
Mike Del Gato @ El Dorado
Made Monster @ Fluxx
Timmy trumpet @ Somewhere Loud
Junior theDISCOpunk @ Henry's Pub
Godhammered, Zorakarer, Xoth, Hammemered @ Brick By Brick
7 Word Story @ Tio Leo's
D!NK @ Kava Lounge
Acoustic Happy Hour w/ Adam Block, Jay Allan and the Uncommon Good, Ryan Brolliar @ 710 Beach Club
Rosemary Bystrak is the publicist for the Casbah and writes about the San Diego music scene, events and general musings about life in San Diego on San Diego: Dialed In. Follow her updates on Twitter or contact her directly.