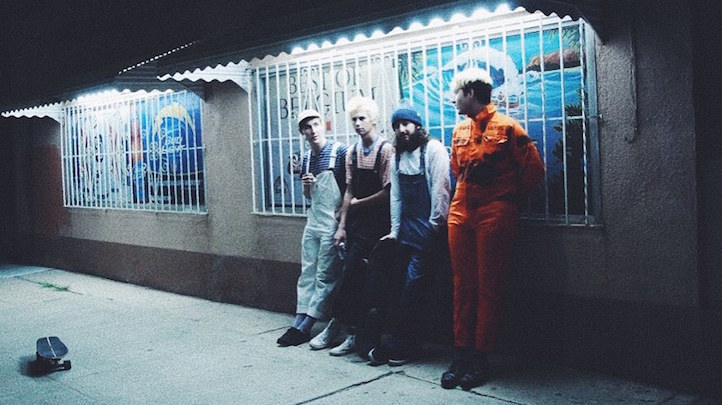 Tonight is very chill compared to the past two weekends of events in San Diego, but there's some fun stuff to catch if you're out to find it. Locals Fashion Jackson headline at the Casbah, and I have to give a super duper shout out to Mdrn Hstry, who opened for a low-selling out-of-town band and managed to rally their fans and friends to come out and support both of them and salvage what could've been a sad night for a touring band. Meanwhile, Soda Bar features Contact, who play a kinda fuzzy throwback to new wave and college rock, George Thorogood plays to the boomer set at Humphreys and Cardiac Kidz rock Til-Two Club.

Monday, July 23:
Fashion Jackson, Mdrn Hstry, Secret Lynx @ Casbah
Contact, Other Ways, Asmodeus, Good Time Girl @ Soda Bar
George Thorogood & the Destroyers @ Humphreys Concerts by the Bay
Fresh Veggies @ Bar Pink
Cardiac Kidz, the Executives, My Revenge @ Til-Two Club
Lawn, Pope @ Title TK
Private Event @ Belly Up
Motown on Monday San Diego @ The Office
The Cadillac Three, 7horse @ House of Blues
Chad and Rosie @ Crossroads, House of Blues (free)
Electric Waste Band @ Winston's
Makossa Mondays with DJ Tah Rei @ Seven Grand
Blue Monday: Dark New Wave @ Blonde
Tim Norton @ De Oro Mine Co.
Andy Anderson & Nathan Fry @ Martini's Above Fourth
Strictly Acoustic @ Navajo Live
Backwater Blues Band @ Humphreys Backstage Live
Wheels of the Industry @ Live Wire
Open Mic @ Lestat's
Acoustic Night/Industry Night @ Henry's Pub
31 Flavors @ U-31
Rosemary Bystrak is the publicist for the Casbah and writes about the San Diego music scene, events and general musings about life in San Diego on San Diego: Dialed In. Follow her updates on Twitter or contact her directly.