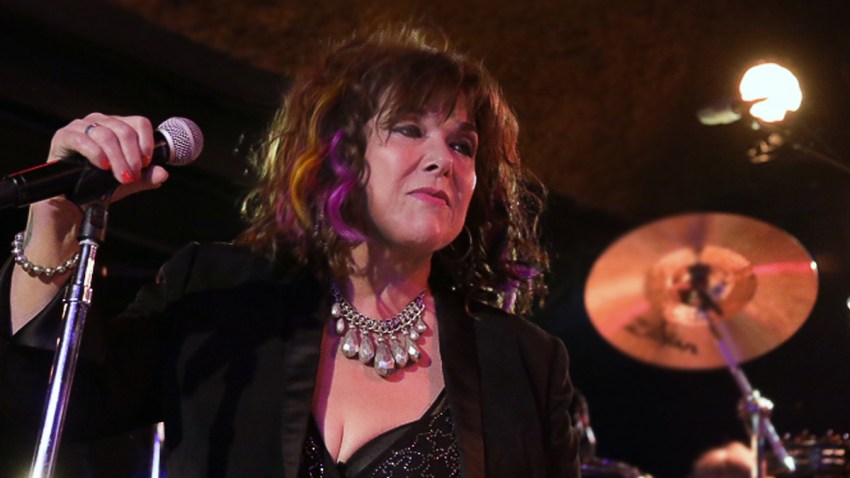 Comic-Con winds down today, and most of the celebs have gone back to L.A., so it's typically a fun day to wander around the remaining activations and take back your city. If you're up for some afternoon music, head to Liberty Station where Rebecca Jade & the Cold Fact help you get down with your bad self. At night, the X show is already sold out at the
Belly Up
, but maybe Chula Vista is in the cards with an all-star show featuring Jeff Beck, Paul Rodgers and Ann Wilson.
Casbah
has a show with in-demand locals Slares while Athens folk act Cicada Rhythm play Soda Bar and Cardiac Kidz rock the Tower Bar.
Sunday, July 22 (Comic-Con):
X @ Belly Up (sold out)
"Stars Align Tour" with Jeff Beck, Paul Rodgers, Ann Wilson @ Mattress Firm Amphitheatre
Slares, Bomb Squad, Chug Boat @ Casbah
Cicada Rhythm, the Whiskey Circle @ Soda Bar
Rebecca Jade & the Cold Fact @ Liberty Station
Cardiac Kidz, the Executives, My Revenge @ Tower Bar
Chloe & the Liddels, Farm Truck @ Bar Pink (8 p.m.)
Rat Sabbath @ Bar Pink (10 p.m.)
Besos Trio @ Panama 66
Coral Bells @ Beach House (1-4 p.m., free)
Comic-Con Wind Down @ Whistle Stop
Pocari Sweat: Vaporwave, Future Funk, Anime Groove @ Space
House of Blues Gospel Brunch @ House of Blues (11 a.m.)
Graham Guillot @ Crossroads, House of Blues (free)
Summer Festival: Gustavo Romero Plays His Favorites @ La Jolla Athenaeum
Reckless Kelly, Nancarrow @ Music Box
Stray Monroe, Street Surfers, Foxtide @ Lestat's
Lethal Injection @ Bancroft Bar
Anuhea @ Dive, Harrah's SoCal Resort
Turning Tydes Theatre Company presents "Wicked Wizards" @ The Lyceum
The Rickmobile: Don't Even Trip Roadtrip @ Quartyard (5-8 p.m.)
The Rickmobile: Don't Even Trip Roadtrip @ Comickaze Liberty Station (2-5 p.m.)
Ria Carey and Don L. @ Martini's Above Fourth
The Shenanigans @ Winston's (2 p.m.)
Kaeli Earle Trio @ Winston's (5 p.m.)
The Playground: Sunday Night Dance Party @ The Merrow
Superstars on Stage @ Sycuan Casino (3 p.m. & 8 p.m.)
Stay Bad/H2O Party @ Blonde
The Nards @ Fast Times (3-6 p.m.)
Whit Aadland @ Pour House (1 p.m.)
The Night Howls @ Pour House (9 p.m.)
Summer Pool Party @ Lafayette Hotel, Swim Clubs & Bungalows
Coffee & Metal presents Graveyard Witch, Follow Coffins, Butt Candy, Vuture @ Brick by Brick
Salsa Sundays @ Queen Bee's (all ages)
Reggae Sunday featuring SM Familia, Raiz Muzik, Lexy Love @ U-31
Uptown Top Ranking @ The Office
Jason Brown @ Humphreys Backstage Live (10 a.m.-2 p.m.)
Virtual Image @ Navajo Live
Southtown Generals @ Humphreys Backstage Live (7 p.m.)
Rooftop Roots with Lubelski & Kevin Anderson @ Spin (3 p.m.)
Rosemary Bystrak is the publicist for the Casbah and writes about the San Diego music scene, events and general musings about life in San Diego on San Diego: Dialed In. Follow her updates on Twitter or contact her directly.