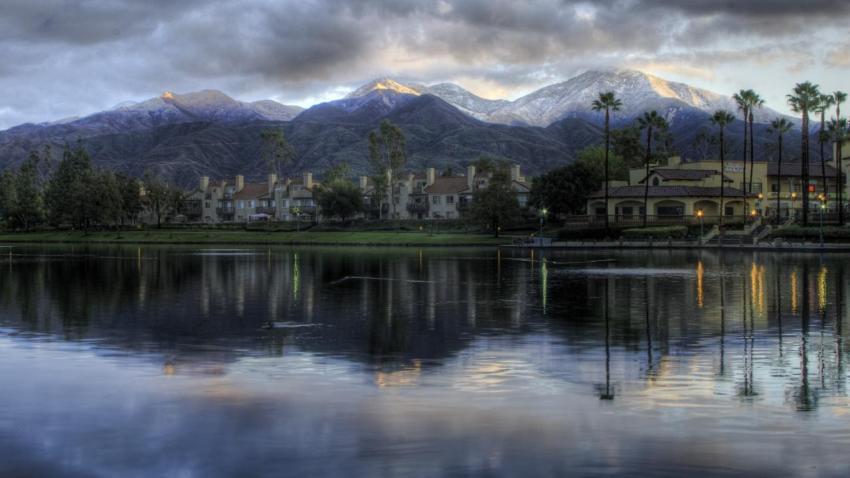 Well, that was fun. It's always a good time for Comic-Con, whether you dive into the action, wander around downtown at the external activities, or just watch all the fun pics on Facebook and Instagram, but let's get back to San Diego living, shall we? And with that, tonight we raise our glasses to Bar Pink, which is celebrating eight years in San Diego. I truly believe that the transformation of North Park was ignited by this cool little spot moving in, with the best bartenders you could ask for -- serving up cheap, cold drinks to the thirsty. We've hosted many events there over the years and no matter where we hang out in San Diego, this will always be one of our go-to spots. Tonight, catch the Rosalyns and Cochinas Locas with some lovely lady DJs to keep you partying all night. Around town, Trans Am returns to the Casbah, Go Betty Go is at Soda Bar, and Keb Mo performs to a sold-out crowd at the Belly Up.
Sunday, July 12 (Comic-Con 2015):
Bar Pink 8-year Anniversary feat. the Rosalyns, Cochinas Locas, plus Vinyl sets by DJ Claire, Anja, and Lety @ Bar Pink
Trans Am, Sleeping People, Life Coach, CBOT and the Paperwork @ Casbah
Go Betty Go, the Touchies, Plane Without a Pilot @ Soda Bar
Keb Mo @ Belly Up (Seated Show, SOLD OUT)
#SDCC- BAMF (Big Awesome Music Festival) feat Jen Seaman, Joseph Scrimshaw, Ed Galvez, Tim Mattonen, Josh Chambers, Baker Street Babes, T.J. Chambers, Heather Hanford @ Ruocco Park (10 a.m.-10:30 p.m., 585 Harbor Lane, $5 ticketed Event)
Trey Songz @ Fluxx
Boz Scaggs @ Java Joe's (2-4 p.m.)
Pearls Before Swine, DJ Sascha @ Whistle Stop
Apocryphon, Infinite Waste, and Ghoulgotha @ Legend Records
Anthony Ruptak & the Midnight Friends, Jacob Russo @ Tin Roof
Patrick Berrogain @ Croce's Park West (noon)
Afrojazziacs @ Croce's Park West (6 p.m.)
Stellita @ Humphreys Backstage
Repaid in Blood, In Death @ Brick By Brick
Lauren Ruth Ward, Katie Tuck, Kennady Tracy @ Lestat's
Sunday Funday karaoke @ 710 Beach Club
An Evening with Big Decisions @ Sycamore Den
The Rainbow Girls (2 p.m.) @ Winstons
Homesick Hitchers (5 p.m.) @ Winstons
Karaoke Jose Sinatra hosts O.B.-o-ke (10 p.m.) @ Winston's
Concert and Dinner with pianist Gustavo Romero performing the works of Franz Schubert @ The Auditorium at TSRI (4 p.m.)
Stereotypes DJs Monster Mike & Dimentia 13 @ Whistle Stop (4-8 p.m.)
Salsa Sundays @ Tio Leo's
Anjelah Johnson presents Bon Qui Qui Live @ House of Blues
Pants Karaoke @ The Hideout
Open Mic Hosted by Isaac Cheong @ Java Joe's
Sal's HI-Larious Comedy Night @ The Bancroft
Devastators, Jahkobeats, Dub Carlos,& Robbie Digital @ U-31
Stellita @ Humphrey's Backstage Live (10 a.m.-2 p.m.)
Cameron Ross @ Humphreys Backstage Live
Irish Band Sunday @ Gallagher's Irish Pub
Rosemary Bystrak is the publicist for the Casbah and writes about the San Diego music scene, events and general musings about life in San Diego on San Diego: Dialed In. Follow her updates on Twitter or contact her directly.