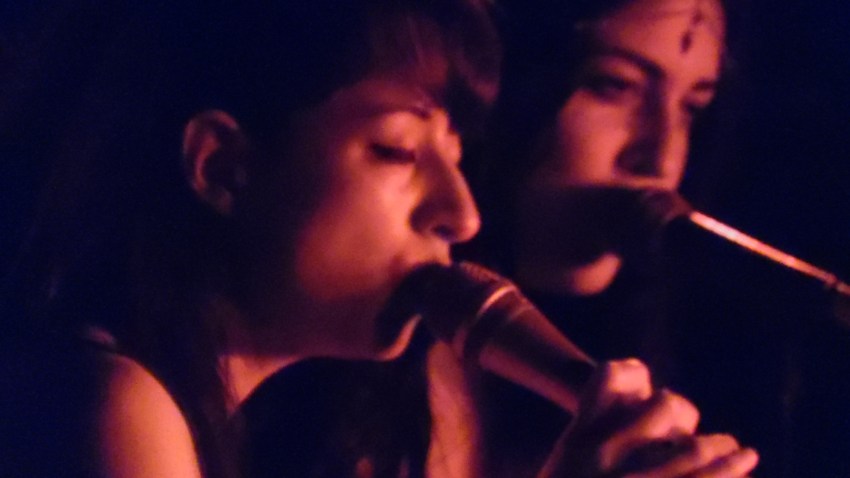 If this week is evidence of the year to come, then we are shaping up for an amazing 2016. Early this afternoon, swing by the Whistle Stop for the first Flim-Flam Revue, with such musicians as Mike Pope and Matthew Strachota, and host Grampa Drew. By evening, Tool are in town -- if you were lucky enough to score tickets -- but if not, your best bet is with the Redwoods Revue at the Casbah, with the best female voices of our city: Rebecca Jade, Birdy Bardot, Shelbi Bennett and Dani Bell. Around town, it's tribute night at Soda Bar, with Black Sabbitch and GayC/DC, and over at House of Blues, Queen Nation and the Band That Fell to Earth will perform.
Saturday, Jan. 9:
Flim-Flam Revue, featuring Mike Pope, Matthew Strachota, Gregory Michael Theilmann, Julia Sage Clinton Davis, Shawn Rohlf, June Owatari , Chad-Amber Pittman- Mitchell, Miah Spring Carabajal, Aaron Brownwood, Erin Bower, Daniel Crawford, Matt Lynott, Grampa Drew @ Whistle Stop (5 p.m.)
Tool, Primus, 3Teeth @ Viejas Arena
The Redwoods Revue, featuring Rebecca Jade & the Cold Fact, Birdy Bardot, the Midnight Pine, Dani Bell & the Tarantist @ Casbah
Black Sabbitch, GayC/DC, Gunner Gunner @ Soda Bar
The MilkCrates DJs, featuring a live set by Peach Kings (9 p.m.) @ Bar Pink
Tommy Castro & the Painkillers; Backwater Blues Band, feat Jimmy Woodard @ Belly Up
Queen Nation, the Band That Fell to Earth (David Bowie tribute), DJ Man Cat @ Music Box
Christ Killer, Santa Claus, Fantasy Arcade, Bastardsect @ Ken Club
Strangely Strange and Friends @ Whistle Stop
Lori Bell Quartet presents "Brooklyn Dreaming" @ Dizzy's
Run Forever, Looming, Justus Proffit @ Che Cafe
Jara, Caroline Corn, Sights and Sages, the Casualists, the Feds, Coyote @ Soma
The Mandoshanks, the Scatter Bombs, the Yucks @ Tower Bar
AIDS/LifeCycle Benefit Show @ Til-Two Club
Johnny Deadly Trio, Cat Chasers @ The Black Cat
Ignite "A War Against You" CD release party, with Death By Stereo, True Rivals, Since We Were Kids @ Brick By Brick
Zolopht, Francelle, Lauren Ruth Ward, Katie Tuck @ Lestat's
Carlos Olmeda @ Java Joe's
Cold Threat, Retra, Showcash @ The Merrow
Chad Lada Duo @ Tin Roof (6:30 p.m.)
Cassie B Project @ Tin Roof (10 p.m.)
Jonas Rathsman @ Bang Bang
Detroit Underground @ Tio Leo's
Gio & Diamond @ Croce's Park West (noon)
Blue Largo @ Croce's Park West (7 p.m.)
Sara Petite @ Humphrey's Backstage Live (5 p.m.)
The Farmers @ Humphrey's Backstage Live (9 p.m.)
Brett Bodley @ Fluxx
Manufactured Superstars @ Omnia
SoundOn Festival @ La Jolla Athenaeum
145th Street @ 98 Bottles
Temple of the Dads @ Gallagher's Irish Pub
Tinseltown Dragons & Rage Again @ 710 Beach Club
Rosemary Bystrak is the publicist for the Casbah and writes about the San Diego music scene, events and general musings about life in San Diego on San Diego: Dialed In. Follow her updates on Twitter or contact her directly.