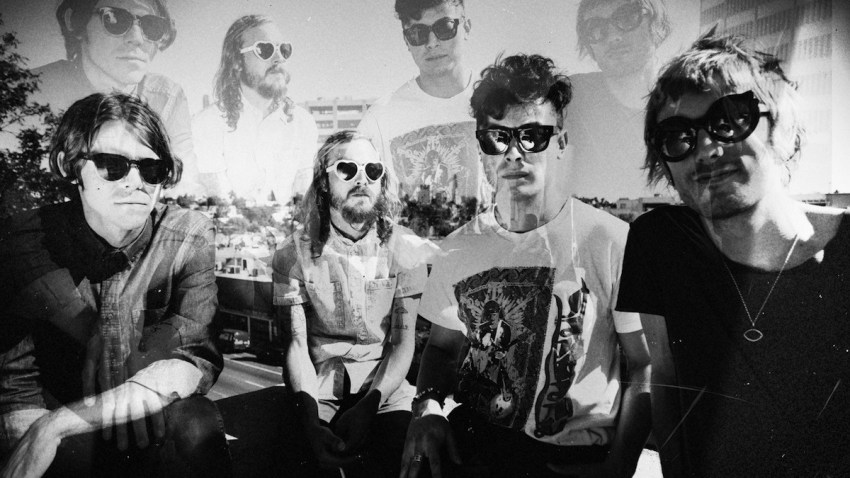 There are some people in this city whose opinion comes with a little more weight than the average Joe. Rachel Frank is one of those people. As founder of ListenSD, you've probably see her concert photos and you've most certainly seen her at shows if you've noticed someone in a furry panda costume. She's an all-around cool chick, and tonight she's presenting a show at the Casbah with Corners, who hail from LA, Wild Wild Wets, and San Pedro El Cortez. If you're looking for something fun to do tonight, Casbah is your best bet, but not your only bet. Belly Up plays host to Point Break Live, Crime Desire melts faces at the Che, and Marty O'Reilly brings his mix of folk and delta blues to Soda Bar.
Sunday, Jan. 31:
ListenSD & Bujwah present Corners, Wild Wild Wets, San Pedro El Cortez, DJ Holswagg @ Casbah
Point Break Live, Can You Keanu? @ Belly Up
Crime Desire, Choke$lam, Cease @ Che Cafe
Marty O'Reilly, Kimmi Butter @ Soda Bar
Rat Sabbath @ Bar Pink
Donny Osmond: The Soundtrack Of My Life Tour @ Balboa Theatre
Bridget Everett @ House of Blues
Pants Karaoke @ The Hideout
The No Name Gang, Screaming for Silence, Vajra, Malison @ Brick By Brick
Tim Mudd, Podunk Nowhere @ Sycamore Den
Open Mic Night @ Java Joe's (6:30 p.m.)
K Camp, DJ Beatnik @ Fluxx
Reggae Sunday @ U-31
Revelation of Sound: DJ Wild Boar Moon, DJ Windand C @ The Merrow
Jason Brown @ Humphreys Backstage Live (10 a.m.-2 p.m.)
New Joy Band @ Humphreys Backstage Live (7pm)
Jose Sinatra's OB-o-ke @ Winston's
Hip-Hop/EDM @ Kava Lounge
Reggae Sunday @ Spin
Sunday Funday Karaoke @ 710 Beach Club
Rosemary Bystrak is the publicist for the Casbah, the content manager for DoSD, and writes about the San Diego music scene, events and general musings about life in San Diego on San Diego: Dialed In. Follow her updates on Twitter or contact her directly.