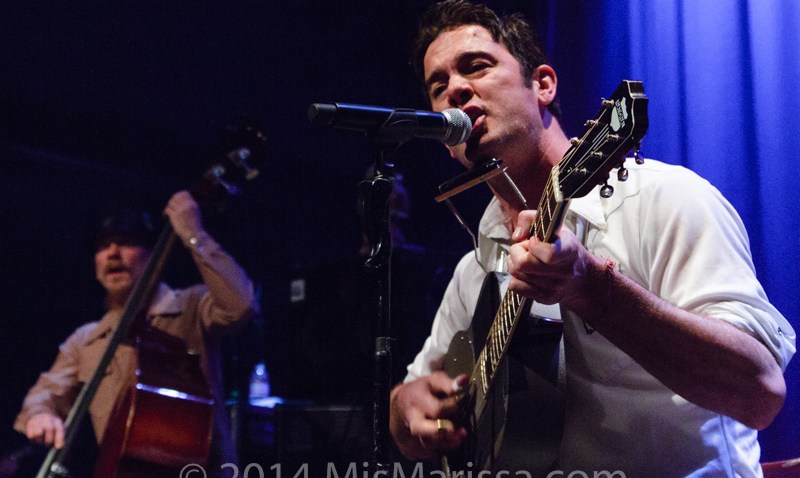 It's Sunday night and there is no reason why you shouldn't just carry on with your wild weekend. Tonight offers up some killer shows, as G. Love returns here to bring a little Special Sauce back at the House of Blues, while locals Weight of the Sun bring it down heavy at Soda Bar. Belly Up hosts a seated show with Six String Society and multi-Grammy-nominated artist Eric Church performs at Valley View Casino Center. Personally, I'm most excited about the return of White Arrows to the Casbah. The band has performed there several times over the past four years but skipped the venue last year. Usually in a support slot, this is their time to shine as headliner and it's going to be a blast. No work on Monday means there are plenty of reasons to play tonight.
Sunday, Jan. 18:
G. Love and Special Sauce, Matt Costa @ House of Blues
White Arrows, Nicky Venus, the Eiffels @ Casbah
Weight of the Sun, Streetgirls, the Shyfox, Sever the Century @ Soda Bar
Rat Sabbath @ Bar Pink
Six String Society @ Belly Up (seated show)
Artists Series Concert @ California Center for the Arts, Escondido
Eric Church, Halestrom @ Valley View Casino Center
Pants Karaoke @ The Hideout
Morning Bear, Grayson Erhard @ Tin Roof
The Liquorsmiths, Gary Hankins @ Sycamore Den
Intervention @ Float, Hard Rock Hotel
Gariela La Buena Onda, Rosewood & Rye, Andrew Zap @ Lestat's
MAKJ @ Parq
Amelia Browning @ Croce's Park West (noon)
Todo Mundo @ Croce's Park West (6 p.m.)
Aubrey Faye @ Humphrey's Backstage Live (brunch 10 a.m.-2 p.m.)
Jazz Fest @ Humphrey's Backstage Live (starts at 4 p.m.)
Castle, Bhorelorde, Beira @ Tower Bar
Soulbeer @ Winston's (5-8 p.m.)
OB-o-ke @ Winston's (9 p.m.)
Gravespell, Fadrait, Daemos, Christ Killer, Morphesia @ Til-Two Club
Karaoke @ Henry's
Sunday Funday Karaoke @ 710 Beach Club
Rosemary Bystrak is the publicist for the Casbah and The North Park Theatre, and writes about the San Diego music scene, events and general musings about life in San Diego on San Diego: Dialed In. Follow her updates on Twitter or contact her directly.