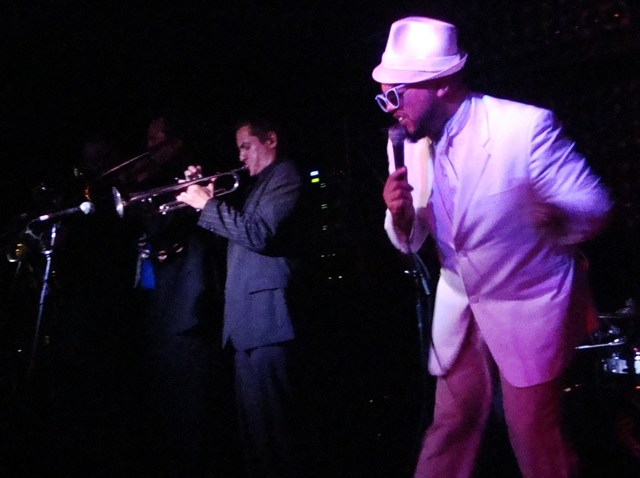 If you're fortunate enough to have an employer who observes the Martin Luther King Jr. holiday, take advantage. It might get a little wet out there, but the free show featuring Chuck Fenda and Pato Banton along with vendors, capoeira and more is a great cultural experience, and it's all-ages, so you can bring the kids.
As Monday moves to night, the recommended show would be Hockey at the Casbah, but since that's sold out, why not keep the "free" theme going and go check out one of San Diego's best soul and funk projects to come out in the past couple years? The Styletones play every Monday at Bar Pink. With a full horn section and singer Steve Harris encouraging the crowd to dance along with him, this is a band you will want to see over and over again.
Monday, Jan. 18:
Martin Luther King Jr. Day Festival, featuring Chuck Fenda, Pato Banton, Bredren, Jaam Kwest @ World Beat Center (11a.m. to 7 p.m., free, all ages)
Anti-Monday League and FM94/9 Presents Hockey, Asa Ransom, DJ Skullcrusher @ Casbah (sold out)
San Francisco Water Cooler @ Soda Bar
Putrid Feedback, Abject, Nuclear Tomorrow, Revenge Club @ Radio Room
Musical Chairs @ Ruby Room
Backwater Blues Band @ Humphrey's Backstage Live
Doug Allen, Suzzy Bongo @ The Kraken
Bayou Brothers @ Patrick's II
The Jazz Pigs @ Lyceum Theatre @ noon
Every Monday:
The Styletones @ Bar Pink
Blackout Party @ Riviera Supper Club
Lady Dottie and the Diamonds, DJ Jason Weedon @ U-31
Electric Waste Band, Drunk Poet's Society @ Winston's
Open Mic @ Lestat's
Pro-Invitational Blues Jam Hosted By Mystery Train @ O'Connell's
Rosemary Bystrak covers the San Diego music scene and events, and sometimes whatever creeps into her head at San Diego: Dialed In. Follow her updates at twitter.com/sddialedin or submit your music listings.