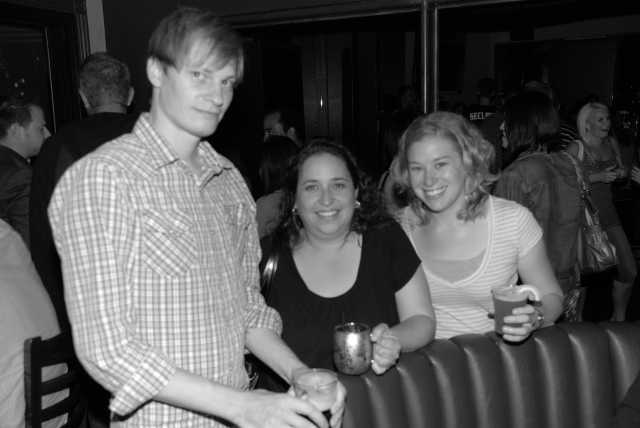 It's Saturday night, and while many of you are going to stay in tonight to get up early for the big game tomorrow, the rest of us are going to enjoy the gifts that the San Diego Music Scene continues to give. Over at Soda Bar, the underground is alive and well with the Dickies and the Creepy Creeps, along with early appearances by the Bugs and Homeless Sexuals. If you didn't quite get enough Rugburns last night, tonight they appear with other locals in the 4th Annual Beat Farmers Hootenanny tribute to Country Dick. Casbah roars on with their 25th anniversary celebration with Sweet and Tender Hooligans -- a tribute to Morrissey and the Smiths I'm pretty sure even has the Moz's approval. It's going to be a fun night if you just get out and find it.
Saturday, January 11:
Sweet and Tender Hooligans, the Companies @ Casbah
The Dickies, the Creepy Creeps, the Bugs, the Homeless Sexuals @ Soda Bar
4th Annual Beat Farmers Hootenanny Feat. the Farmers with Rolle Love, Joey Harris and the Mentals, the Rugburns, John Doe, Dave Gonzales of the Paladins @ Belly Up
Alex Levianos, Patchwork Parachute, Buddha Trixie, Jacob Mobley, Chris Avetta @ Epicentre
Muscle Beech, Cinder Cone, Front Removal @ Tin Can
Action Andy, DJ Monogo and Chango Rey @ Tower Bar
Belmont Light Music, Saint Diego, Lyrical Groove @ 710 Beach Club
Milkcrates DJs @ Bar Pink
Blackbird Raum, Age of Collapse, Hot Nerds @ Che Cafe
Sid Vicious, Ricky Rocks @ Fluxx
Full Moon Fever, DJ Chelu @ Gallaghers
Len Rainey @ Humphreys Backstage
Goodnight Ravenswood, Lee Coulter, Show Ponies @ Lestats
Michael Schenker, Gundriver, Taz Taylor @ Ramona Mainstage
For The Win, In Her Own Words, Jeremiah Johnson, Cut Your Losses, At the Premier, Plane Without a Pilot @ SOMA
Poco and Pure Prairie League @ Sycuan
Chief, Great Electric Quest, Pheasants, Subject to citation @ Shakedown Bar
Detroit Underground @ Tio Leos
Booty Bassment, DJS Dimitri and Rob @ Whistle Stop
Making Incredible Time @ Winstons
Rosemary Bystrak writes about the San Diego music scene, events and general musings about life in San Diego on San Diego: Dialed In. Follow her updates on Twitter or contact her directly.