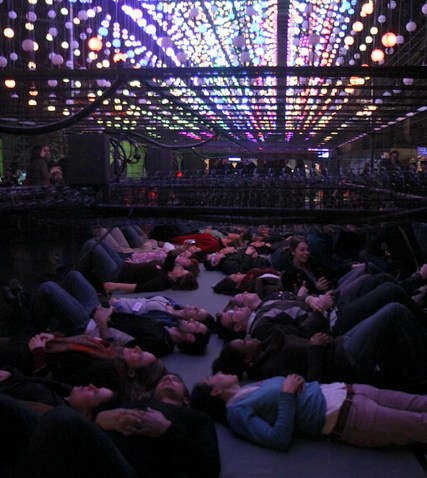 It seems crazy to me that it was just two years ago that Young the Giant was doing a residency at the Casbah, and just shy of a year later, the band sold out SOMA. Another year has passed, and the momentum is still catching up with the band, which is once again playing SOMA. At press time, the show isn't quite sold out, but the final 75 tickets will certainly go fast to put another sold-out gem in the books. This doesn't bode well for slackers, because White Denim perform at the Casbah, and that one is already sold out, too. So, if you're the kind of person who waits for tickets, Woolen Men and Trips at Soda Bar is in your Sunday night scheme.
Sunday, Feb. 9:
Casbah presents Young the Giant, Cayucas, Tapioca and the Flea @ Soma
Typhoon Yolanda Benefit, with Immortal Technique, Bambu, Odessa Kane @ World Beat Center (read our preview here)
Woolen Men, Trips, Pleasure Fix, Young Wants @ Soda Bar
Highwayman, Nancarrow @ Belly Up
Jesse Davis, Daryl Williams @ Humphreys Backstage Live
Dan Gindling, Jessica Tracy, Sidney Bowen @ Lestat's
Reggae Sunday @ Spin
Cycle Sundays @ Shakedown Bar
Loners (Neil Young tribute) @ Winston's
Jose Sinatra Hosts O.B.-o-ke @ Winston's
Rosemary Bystrak writes about the San Diego music scene, events and general musings about life in San Diego on San Diego: Dialed In. Follow her updates on Twitter or contact her directly.