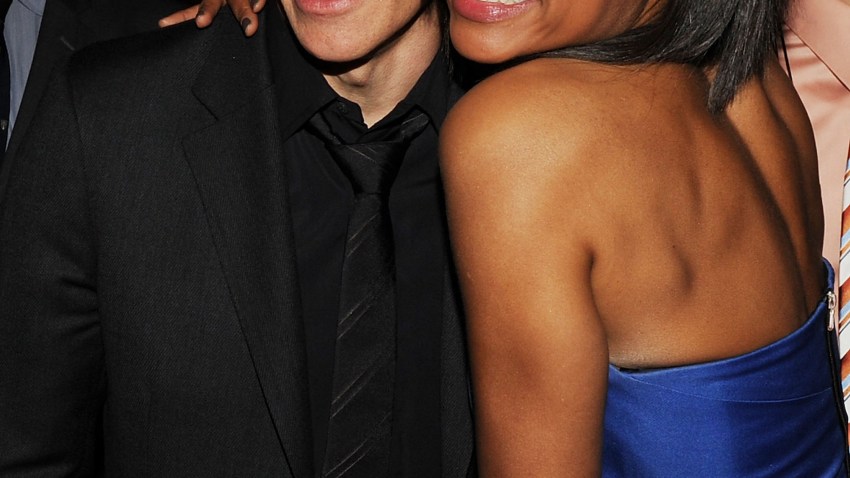 What is that falling from the sky? Precipitation?! Well, of course, you must stay home. Its a superscary world out there when moisture is all around. Or you could just get over it, grab a jacket or umbrella, and see some incredible live music and enjoy the enchantment of rain. The Che Cafe will get hot and steamy Friday when the Frights continue their domination of local bands on the rise, or check out some outlaw country at the Shakedown. The Amandas will get your booty shaking at the Whistle Stop, and the very cool and very eclectic Fishtank Ensemble return to Dizzy's. Or you can get to the Casbah and be rocked by A Minor Forest and yet another project with the ever-talented Rob Crow. I mean, it's only rain, San Diego. Grab a hoodie and experience some awesome music this Friday night.
Friday, Feb. 7:
A Minor Forest, Rob Crow's Gloomy Place, Lesser @ Casbah
The Frights, Kids, Pilgrims, Death Lens, Moon Bandits @ Che Cafe
Fishtank Ensemble @ Dizzys
Straight Shooter, Kit & the Palaminos, Wicklow Atwater & the Fallen Flame @ Shakedown Bar
Like Shattered Diamonds, Satellite Run, Casanova Frankenstein @ Tin Can
The Amandas @ Whistle Stop
Sarah Lee Gutherie, Johnny Irion, Miner, El Monte Slim @ Soda Bar
DJ Artistic, NosuckerDjs @ Bar Pink
Morgan Heritage, Simpkin Project, DJ Carlos Culture @ Belly Up
Inthebackground, Ocean Hands, Porch Lights, Playfight @ Epicentre
DJ Brett Bodley @ Fluxx
Morning Glory, Still Ill @ 710 Beach Club
Roy Rapid, DJ R2 @ Gallaghers
The Reflectors, Detroit Underground @ Humphreys Backstage Live
Cleopatra Degher, Sahara Grim, Steven Hall @ Lestat's
The Toasters, 2 Tone Lizard Kings, Oceanside Sound System, Papa's Piranhas, Banister Cat & the Queso Crowd @ SOMA
Beat Jackers, Nuclear Tomorrow, Lumps, Aki Kharmicel @ Tower Bar
Vibesquad, Mumukshu, Squama, Pandagrass, Dustynix and Partywave @ Winstons
Rosemary Bystrak writes about the San Diego music scene, events and general musings about life in San Diego on San Diego: Dialed In. Follow her updates on Twitter or contact her directly.