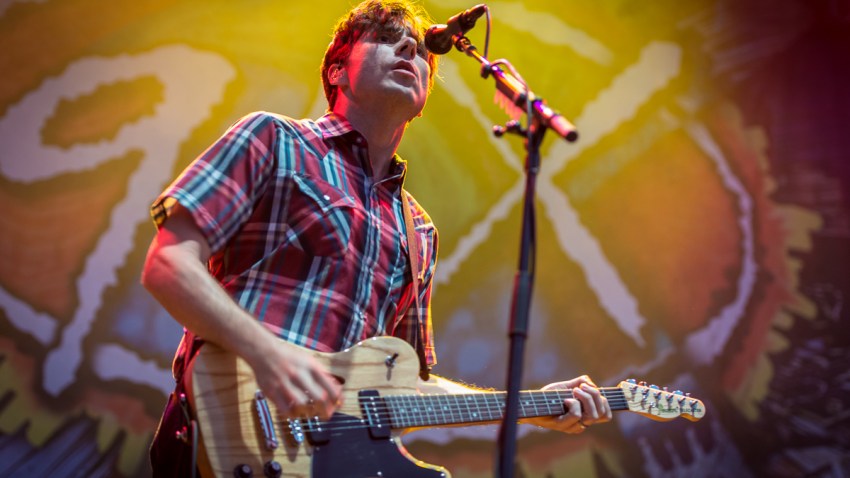 We San Diegans aren't exactly known for planning ahead. Every day, venues have to report ticket sales to booking agents and they are never happy -- always wondering why people in America's Finest City can't commit to shows in advance. Tonight, however, we prove the agents wrong to judge us because we have a whole lot going on and sold out shows all over. The incredible singer Gregory Alan Isakov will impress at the Irenic while Jimmy Eat World's Jim Adkins plays to a packed Bar Pink. Casbah is sold out for the third night in a row, this time with indie gods, Cursive. If you don't have tickets to one of these, your best bet is Zap Mama with Antibalas at the Belly Up or catch the dreamy indie pop of Sweden's the Mary Onettes at Soda Bar.
Sunday, Feb. 22:
San Diego Chinese New Year Festival @ San Diego Chinese Center, Third & J streets. Downtown (10 a.m.- 5 p.m.)
Cursive, Beach Slang, Twinsmith @ Casbah (SOLD OUT)
T.I. @ Fluxx
Gregory Alan Isakov, the Shook Twins @ The Irenic (SOLD OUT)
Casbah presents Jim Adkins, Reubens Accomplice (acoustic) @ Bar Pink (SOLD OUT)
El Tri @ Observatory North Park (POSTPONED)
Zap Mama, Antibalas @ Belly Up
The Mary Onettes, ÆMPIRE, Sundrop Electric @ Soda Bar
Sean Chen @ The Salk Institute for Biological Studies
Tim Connolly, James Ledbetter, Phili Villalobos @ Lestat's
Mike Maury & Friends @ Wine Lover
Shen-Yun: 5,000 Years In One Night @ California Center for the Arts, Escondido
Love, Song, and Dance "Pag-ibig awit at sayaw" @ California Center for the Arts, Escondido
Pants Karaoke @ The Hideout
Ashley Pond, Justin Rodriguez @ Sycamore Den
Hurricane Chris @ Porter's Pub
Reggae SD: Jah Army Soundsystem @ U-31
Motorcycle Graveyard Meetup @ Whistle Stop (3 p.m.)
Patrick Berrogain @ Croce's Park West (noon)
Spanish Sundays: Besos de Coco @ Croce's Park West (6 p.m.)
Jesse Davis @ Humphrey's Backstage Live (Brunch 10a.m. - 2 p.m.)
Gail Johnson & 3 Piece @ Humphrey's Backstage Live (8 p.m.)
Sandi Shaners Songwriting Competition @ Winston's (4 - 8 p.m.)
Jose Sinatra's OB-o-Ke @ Winston's
Open Mic Comedy @ Til-Two Club
Adam Salter @ El Dorado
Open Mic @ Java Joe's
Salsa Sunday @ Tio Leo's
Reggae Sunday @ Spin
Rosemary Bystrak is the publicist for the Casbah and writes about the San Diego music scene, events and general musings about life in San Diego on San Diego: Dialed In. Follow her updates on Twitter or contact her directly.