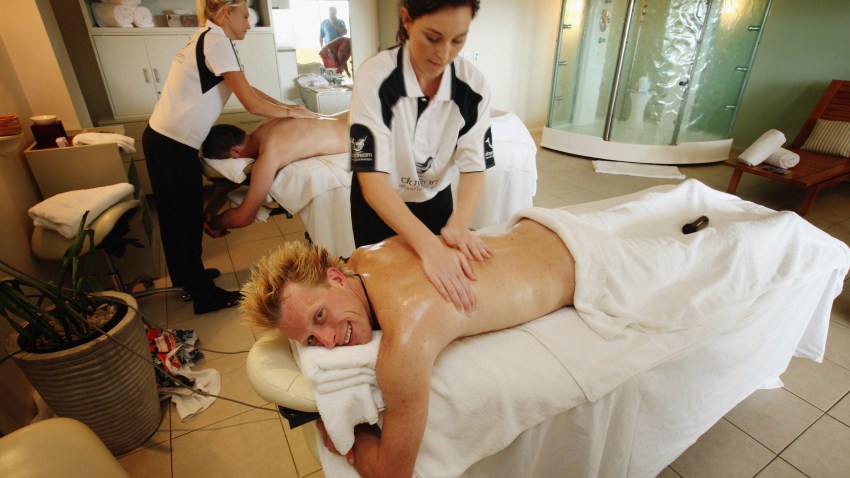 Sometimes Mondays around San Diego can be rough, but sometimes -- and I'd like to believe more often than not -- there are some real gems that are inspiritation enough to get out of the house after the sun goes down. Monday night at the Casbah, we celebrate Sara and Roger, a local couple who were married at the venue nine years ago, but more than that, their family is giving of their time and efforts in the music community. To celebrate, the Anomaly and Fictitious Dishes are playing, along with Roger's band, Listening to Rocks. Meanwhile, Soda Bar gets all shoegazey with Portland's Ringo Deathstarr, and country-pop singer Lee Ann Womack performs an intimate show at the Belly Up.
Monday, Feb. 22:
Roger and Sara's Wedding Anniversary featuring the Anomaly, Listening to Rocks, Fictitious Dishes @ Casbah (doors at 7:30 p.m.)
Ringo Deathstarr, Future Death, Expert Alterations, Smoke Screens @ Soda Bar
Lee Ann Womack, Ryan Beaver @ Belly Up
Soultry Monday with Tori Roze & the Hot Mess @ Bar Pink
Blood & Glitter with Heather Hardcore & Aaron Amnesia @ The Office
'80s with Junior theDISCOpunk @ The Brass Rail
Metal Mondays @ Brick by Brick
Mercedes Moore @ Humphreys Backstage Live
Real Live Mondays with Shane Hall @ El Dorado
Mic Check Mondays @ Gallagher's
Velvet Cafe @ Alexander's (30th & Upas)
Wheels of the Industry @ Live Wire
Open Mic @ Lestat's
Electric Waste Band @ Winston's
Acoustic Night/Industry Night @ Henry's Pub
Industry Night @ U-31
Industry and local night presented by Mark Rondeau @ 710 Beach Club
Rosemary Bystrak is the publicist for the Casbah, the content manager for DoSD, and writes about the San Diego music scene, events and general musings about life in San Diego on San Diego: Dialed In. Follow her updates on Twitter or contact her directly.