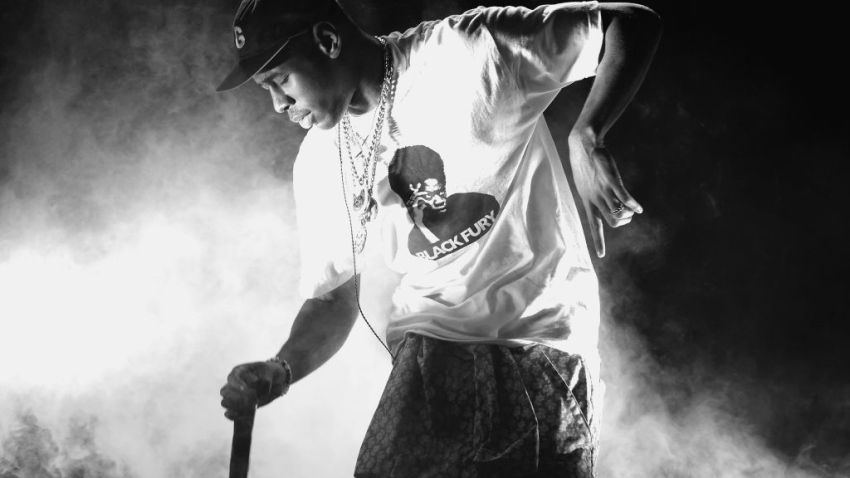 Hip-hop fans are rejoicing tonight as Tyler the Creator drops in on Valley View Casino Center. The former frontman of Odd Future has certainly risen in the ranks of the genre and tonight's show should certainly not disappoint. Meanwhile, Casbah welcomes back electronic acts Exmag and Bass Physics for the dance crowd, STRFKR takes the stage at the Observatory, and our friend Birdy Bardot headlines at Soda Bar.

Friday, Feb. 2:
Tyler the Creator, Vince Staples, Taco @ Valley View Casino Center
Exmag, Bass Physics @ Casbah
STRFKR, the Reptaliens @ The Observatory North Park
Birdy Bardot, the Heavy Guilt, the Havnauts @ Soda Bar
Wild Child, Dazed and Confused @ Belly Up
Dance From Above @ Blonde
Air Go Plus, JARA, InBlue, PVKE, WIZAERD @ SOMA
First Friday Hip-Hop Night with DJ Artistic @ Bar Pink
Michael Borowski Quartet @ Panama 66
Chris Vitas & Peter Sprague play Wayne Shorter @ Dizzy's
Happy Traum @ Templar's Hall in Old Poway Park
Kristin Chenoweth @ Music Box
Atomic Groove's Super Happy Hour @ Belly Up (Happy Hour 5 p.m.)
Frank Lee Drennen, Timothy Joseph, Shane Alexander, Gregg Stewart @ Java Joe's
Hip Hop vs. Punk Rock @ Tower Bar
Core 10, Squirrelly Arts, the Flood, Finding Thetis @ Brick By Brick
Rituals: Tribute to She Past Away, Boy Harsher, Lebanon Hanover @ Space
Art Reception @ The Loft, UCSD
The Devastators @ Winston's
Brodie Stewart @ Moonshine Beach
Wes Cook Band @ Moonshine Flats
Sonic Tonic @ De Oro Mine Co
Color, Fetal Ohms @ Pour House (10 p.m.)
Nathan James & the Rhythm Scratchers @ Pour House (6 p.m.)
The Gorgeous Boyscouts, the Paragraphs, Turtle Turnip, Thea! @ The Merrow
Jerk! @ Bancroft Bar
Irieality, Kill Babylon Coalition @ 710 Beach Club
Janice & Nathan @ Martini's Above Fourth
Batlords, Dum Cumpsters, Good Time Girl, the Petty Saints @ Til-Two Club
All-Vinyl Happy Hour w/Monsieur Turbeau @ The Office (6 p.m.)
Slic Entertainment presents Acoustic Sessions @ U-31 (7 p.m.)
Kid Wonder @ U-31 (9:30 p.m.)
Graceland with Marlon Von Ratibor "The Voice of Elvis" @ Tio Leo's
Sue Palmer @ Humphreys Backstage Live (5 p.m.)
Liquid Blue @ Humphreys Backstage Live (9 p.m.)
The Final Days @ Navajo Live
Banda La Costena @ El Patron Night Club

Sundown presents roygbiv starring DJ T. @ Spin
LED presents J. WORRA, Niko the Kid @ Bang Bang
DJ bar1ne @ FLUXX
Timmy Trumpet @ Parq
Goodtimes @ Henry's Pub
Minimal Sessions @ Kava Lounge
Club Musae @ Boar Cross'n
Rosemary Bystrak is the publicist for the Casbah and writes about the San Diego music scene, events and general musings about life in San Diego on San Diego: Dialed In. Follow her updates on Twitter or contact her directly.