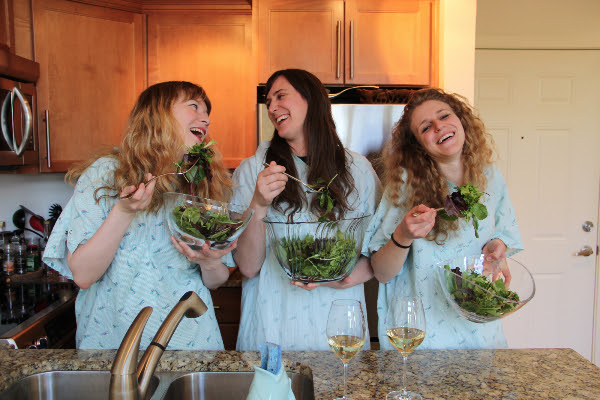 If you're looking for a great show Monday night, look no further than Soda Bar, where you can catch the brash feminist punk of Childbirth. Steeped in the Riot Grrl past, these ladies bring the movement to millennials with funny and fun punk rock. Around town, Blaise Guld and KillChord headline Anti-Monday League at Casbah, and Little Foot drop in to the Merrow. You'll find this week is a little bit slower around town, but you'll still be able to find some choice offerings if you know where to look.
Monday, Feb. 1:
Childbirth, Lisa Prank, Ditches @ Soda Bar
Blaise Guld, KillChord, the Montell Jordans, Svelte @ Casbah
Little Foot, Big Bloom, Fake Tides, California Redemption Value @ The Merrow
Blabbermouth: Dig the Scene featuring Rudy Franscico @ The Loft, UCSD
Motown on Mondays @ Bar Pink
Metal Mondays @ Brick by Brick
Backwater Blues Band @ Humphreys Backstage Live
Mic Check Mondays @ Gallagher's
Velvet Cafe @ Alexander's (30th & Upas)
Wheels of the Industry @ Live Wire
Open Mic @ Lestat's
Electric Waste Band @ Winston's
Acoustic Night/Industry Night @ Henry's Pub
Industry Night @ U-31
Industry and local night presented by Mark Rondeau @ 710 Beach Club
Rosemary Bystrak is the publicist for the Casbah, the content manager for DoSD, and writes about the San Diego music scene, events and general musings about life in San Diego on San Diego: Dialed In. Follow her updates on Twitter or contact her directly.