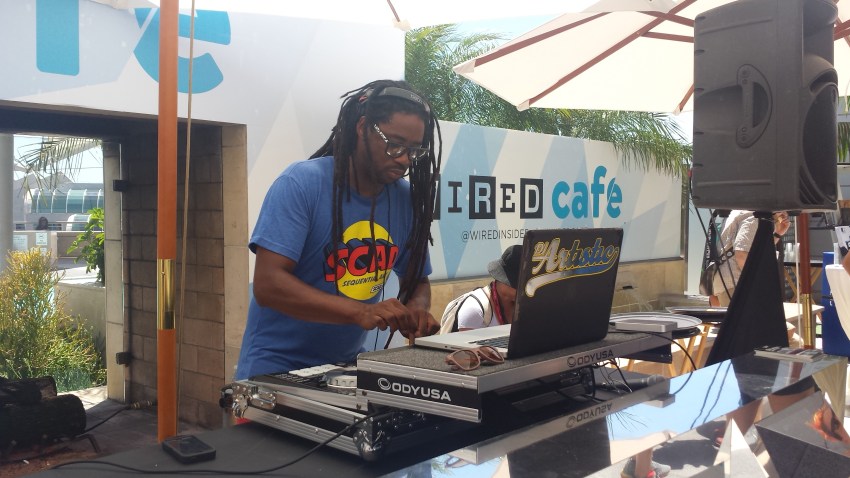 There aren't a ton of events this Monday night, but it only takes one to get in a groove. At the Casbah, DJ Artistic's Hip Hop Battle Bot returns and every month they just get better and better, with tight competition and a show of San Diego's genuine talent. Meanwhile, at Soda Bar, you've got a night with locals the Natives, and Mexico's Rey Pila plays at Blonde, assuming a trouble-free border crossing today. Portuguese pianist Renato Diz is at Dizzy's, Nofu play the Bancroft and you can always catch Electric Waste Band at Winston's.
Monday, Nov. 26:
DJ Artistic's Hip Hop Battle Bot @ Casbah
The Natives, Good Time Girl, Asmodeus, Jinx @ Soda Bar
Rey Pila, Part Time, Club Death Disco @ Blonde
DJ Nastea @ Bar Pink
Renato Diz, Maria Quintanilla @ Dizzy's
Motown on Mondays @ The Office
Electric Waste Band @ Winston's
Makossa Mondays with DJ Tah Rei @ Seven Grand
Salsa & Bachata with DJ Sonero @ Tio Leo's
Andy & Nathan @ Martini's Above Fourth
Strictly Acoustic @ Navajo Live
Electric Relaxation @ Whistle Stop
Nofu, Pictographs @ Bancroft Bar
Wheels of the Industry @ Live Wire
Open Mic @ Lestat's
Acoustic Night/Industry Night @ Henry's Pub
Party on a Monday @ U-31
Rosemary Bystrak is the publicist for the Casbah and writes about the San Diego music scene, events and general musings about life in San Diego on San Diego: Dialed In. Follow her updates on Twitter or contact her directly.