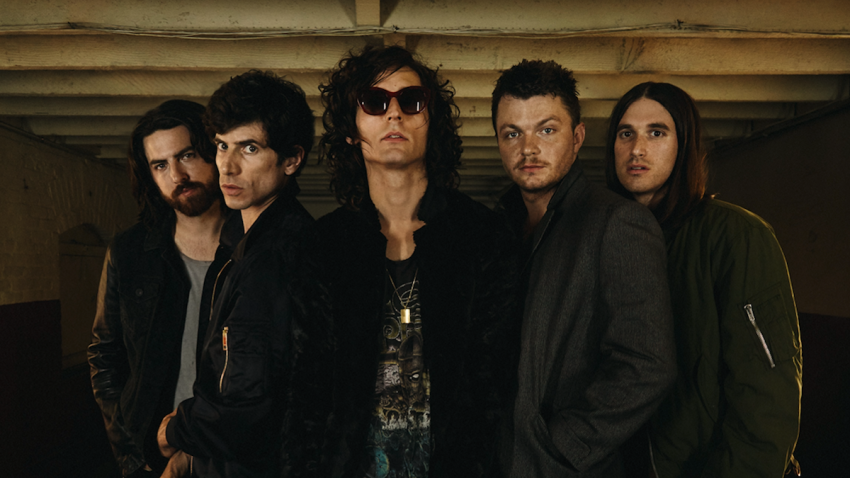 As a member of the Strokes, Nick Valensi helped pave a new path for rock music. With his new project, CRX, he satisfies his own desires to play live again, and for fans to connect on a new level with his lyrics and his new foray into being a frontman. The band's record dropped in late October, and now they make their Casbah debut, along with Dead Heavens and Streets of Laredo. Not a bad way to spend your Wednesday night. Meanwhile, country singer/songwriter Kevin Fowler plays the Belly Up, while Muuy Biien from Athens, Georgia, bring their beer-soaked aggression to Soda Bar, and psych-pop band Frankie & the Witch Fingers play at Whistle Stop. It's a good night of music to get you over the Wednesday hump.
Wednesday, Dec. 7:
CRX, Dead Heavens, Streets of Laredo @ Casbah
Kevin Fowler, Morgan Leigh Band @ Belly Up
Muuy Biien, Los Shadows, Of Ennui @ Soda Bar
Big Bloom, Spero, Inspired and the Sleep, Creature Canyon @ The Merrow
Gilbert Castellanos Young Lions Series & Jazz Jam @ Panama 66
Tony Furtado @ Brick 15
Frankie & the Witch Fingers, Subtropics @ Whistle Stop
Les Quatre Cents Coups @ The Office
Demarkus Lewis & Wes Hoppe@ Blonde
The Routine @ The Holding Company
Club Kingston presents Maiz and T with DJ Carlos Culture @ Winston's
World View, Locked Up, Natural Enemies @ Che Cafe
Rob $tone, the Spooks, Malik Burgers, Lostboycrow, Flor, Little By Little @ House of Blues
Lostboycrew & Flor @ Voodoo Room, House of Blues
Headchange, Never Let This Go, Nothing Sacred @ Lestat's
Kenny and Deez @ Tin Roof
Homunculus Acoustic Experience @ The Bancroft (7 p.m.)
DJs Schoeny and Mo Lyon @ U-31
Open Mic with Jefferson Jay @ Winston's (6-9 p.m.)
Kimberly Jackson @ Humphrey's Backstage Live
Pnutz, Jon Wesley, Perfect Strangers @ Kava Lounge
Open Mic/Open Jam @ 710 Beach Club
Rosemary Bystrak is the publicist for the Casbah and writes about the San Diego music scene, events and general musings about life in San Diego on San Diego: Dialed In. Follow her updates on Twitter or contact her directly.