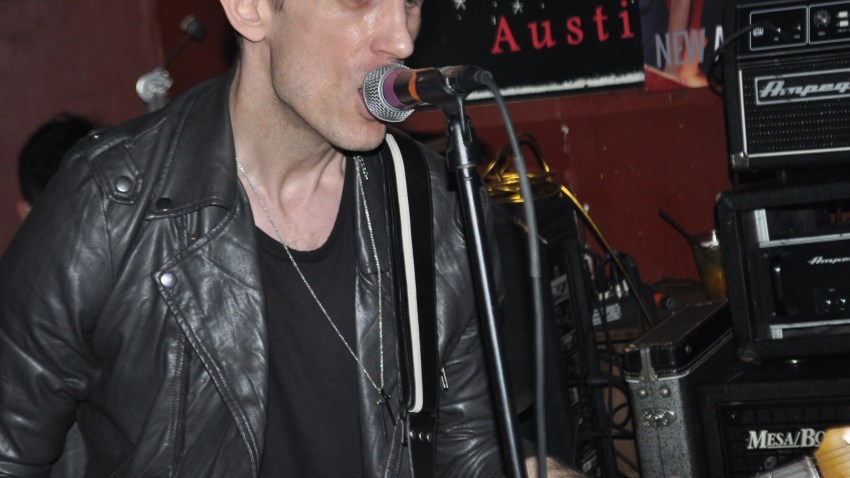 All right, all right. The weekend is finally here, and there are some great shows to kick it off. At the Irenic, Soda Bar welcomes Finch, and you can be sure that is going to be a really fun night all around. Meanwhile, the Casbah hosts Moving Units, who have been posting entertaining photos as they have toured the West Coast, including a crazy fan who wanted his vehicle autographed by the band. The Whistle Stop will be a blast with the Widows, and Music Box gets gritty with the Highwayman Show. Meanwhile, Tribal Seeds play their second night at the Observatory, and Merge recording artist Mike Krol tours on his third release, "Turkey," at Soda Bar.
Friday, Dec. 11:
Finch, Souvenirs, Casey Bolles @ The Irenic
Moving Units, Billy Changer, Glass Spells, Bakkuda @ Casbah
The Widows, Barreracudas, Personal & the Pizzas @ Whistle Stop
The Highwayman Show, the Stephen Rey Sextet @ Music Box
Tribal Seeds, New Kingston, Maad T-Ray @ Observatory North Park
Mike Krol, Rupert Angeleyes, Schizophonics, Low Points @ Soda Bar
Jason Lee & the R.I.P.Tides, the Black Tides, the 105ers @ The Black Cat
DJ Saul Quintero, with live set Jo Livi @ Bar Pink
AJ Froman, the Letters Home, and American Rust @ Kensington Club
The Colour Monday, Mormonia @ The Balboa
Our Last Night, Palisades, Hail the Sun, Picturesque @ SOMA
Angels Dust, Big Bloom @ The Hideout
The Mark Dresser Septet @ The Loft
The Casey Hensley Band, Aqua Fi @ Lestat's
Sara Petite @ Java Joe's
Eli Young Band @ House of Blues
The Amalgamated, Manganista, the Lexicons @ The Merrow
Bish, Same As Yesterday, No Skill Required @ The Bancroft
Clapton Hook @ Tio Leo's
Allison Adams Tucker @ Croce's Park West
Trade Winds @ Humphreys Backstage Live (5 p.m.)
Rising Star @ Humphreys Backstage Live (9 p.m.)
Bastardsect, Bukkorosu, Hungry Livers, No-Knock Raid, Diatribe @ Tower Bar
Psydecar, Rubblish @ Winston's (9:30 p.m.)
Madrost, Santa Claus, Systematic Abuse, Idols Plague @ Til-Two Club
Dash Berlin, Andr3x @ Omnia
Brazzabelle @ Bang Bang
Purps and Turqs @ Kava Lounge
Noisemakerz @ Gallagher's Irish Pub
Club Musae @ Boar Cross'n
Calico, Savannah Philyaw @ Ramona Mainstage
Cold Craft, The Traumatics @ 710 Beach Club
Baile Do Victinho 1 Year Anniversary @ Spin
Rosemary Bystrak is the publicist for the Casbah and writes about the San Diego music scene, events and general musings about life in San Diego on San Diego: Dialed In. Follow her updates on Twitter or contact her directly.