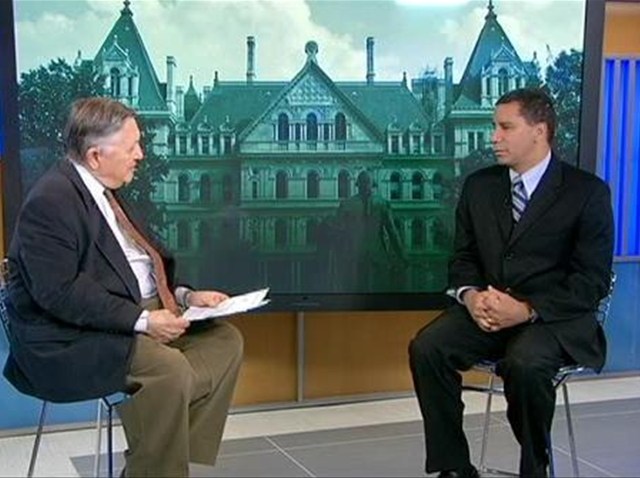 There are some seriously great shows around San Diego to kick off the month of December. At Soda Bar, the Besnard Lakes don't stop through town very often, so when they do, it's an occasion worthy of your attention. Meanwhile up at Brick 15, the amazing Gill Landry of Old Crow Medicine Show drops in for a solo stop and I can tell you after his Soda Bar show last year, he's totally worth the drive if this isn't in your neck of the woods. Casbah doesn't soften up for the season with a show by local favorites the Widows and Death Eyes, and British folksters Daughter make an appearance at the Observatory. For a little throwback action, head to the Holding Company for Crazy Town.
Thursday, Dec. 1:
The Besnard Lakes, Nightjacket @ Soda Bar
Gill Landry @ Brick 15
The Widows, Death Eyes, Tightwads, the Grids @ Casbah
Daughter, Alexandra Savior @ The Observatory North Park
Dave Mason Alone Together Again @ Belly Up
Hardly Human, Steeltoe, Second Hand @ The Merrow
Rata Blanca, Marujah @ Music Box
Voltaire Records & The Boogie Down present the Pendletons, Hotthobo, Cookie Crew @ The Hideout
Tele Novella, Sol Orchid, Summer Knowledge @ Blonde
Mesa College Concert Jazz Band @ Dizzy's
Dark Tranquility, Swallow the Sun, Enforcer, Starkill, Lurid Memory, Warpath @ Brick By Brick
Crazy Town, Shell Shock, DJ R1ckone (Crazy Town) @ The Holding Company 1502
The Iridescents, Anais @ Lestat's
Social Justice Open Mic @ Grassroots Oasis
Kimberly Jackson @ Humphreys Backstage Live
Karaoke with Goldilox @ Tower Bar
Tango Milonga - Dance @ The Loft, UCSD
Diners, Roar, First Move, TBA @ Che Cafe
Open Jam Session @ Winston's (6-9 p.m.)
Easy Wind @ Winston's
Hook n Sling @ Omnia
Rock Out Karaoke @ Tin Roof
Night Skool @ Henry's Pub
Dmn Slyr, Mastah Syphe, Squama, DJ Drewsky @ Kava Lounge
Blue Largo @ Tio Leo's
Live Band Karaoke @ 710 Beach Club
Rosemary Bystrak is the publicist for the Casbah and writes about the San Diego music scene, events and general musings about life in San Diego on San Diego: Dialed In. Follow her updates on Twitter or contact her directly.