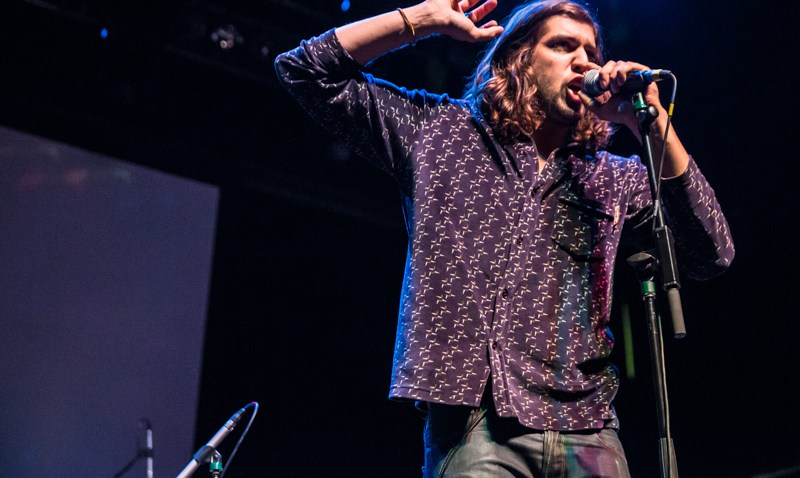 I love Tame Impala as much as the next person, but can we all just tone it down a notch? I mean, yes, they've put out an album that will probably be in at least the top three of all record lists at the end of the year, and yes, they just played the most epic set at Lollapalooza over the weekend (which was viewable online and via satellite radio), and yes, they've pretty much sold out every show they've ever played in San Diego. But come on. You're not "going to die" if you don't get to see the show at the Observatory North Park that sold out in mere minutes. I heard from the radio jocks at FM 94/9, who are presenting the show, that the calls have been endless with every sob story in the book asking for tickets. Just stop. There are great bands doing great things all of the time in San Diego. If you miss this one, there will be others. They might not be Tame Impala, but... On second thought, maybe it is the end of the world if you miss this show. Let's hope they'll be back soon so everyone missing it has a shot, too.
Tuesday, Aug. 4:
The Wyldz, Wicked Tongues, Just Like Jenna @ Casbah
Tame Impala, Kirin J Callinan, Lord Fascinator @ Observatory North Park (SOLD OUT)
Tiki Tuesday featuring Adrian Demain's Exotica-Tronica @ Bar Pink
International Swingers, the Bassics, the Midways @ Soda Bar
Marujah, Viri y los Bandidos, la Peor @ The Merrow
Pat Benatar and Neil Giraldo - 35th Anniversary Tour @ Belly Up
Eskimo Brothers @ The Bancroft
ListenLocalSD.com presents Jon and Bill, Lauren Taylor, Soul Arch, Sarah's Promise, Headphone @ Salvation Alley, House of Blues
Backwater Blues Band @ Humphrey's Backstage Live
Steph Johnson and Rob Thorsen @ Croce's Park West
Lantz Lazwell & the Vibe Tribe @ Winston's
Train of Thought @ Queen Bee's
Rockabilly Tuesdays with Big City Dawgs @ Henry's Pub
High-Tech Tuesdays @ Kava Lounge
Rosemary Bystrak is the publicist for the Casbah and writes about the San Diego music scene, events and general musings about life in San Diego on San Diego: Dialed In. Follow her updates on Twitter or contact her directly.