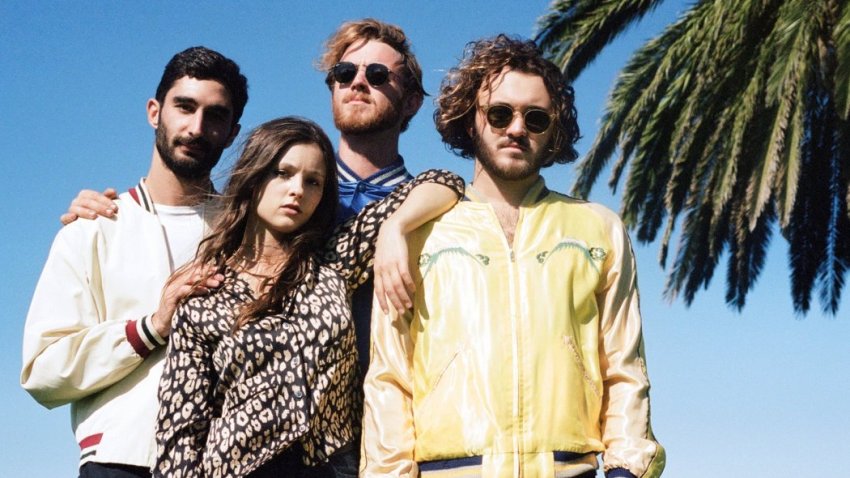 Is Australia producing the best bands in indie and alternative rock or is it just that only the very best make it to our American ears? Either way, you will want to catch Australian indie-pop quartet San Cisco when they play an all-ages show tonight at the Irenic. Of course, you're not limited to one show in this town, so you can also catch locals the Strawberry Moons at Soda Bar, or psych-rockers Dark Thirty playing Casbah. For the reggae lovers, Josh Heinrichs, former frontman of Jah Roots, plays at Music Box, and Belly Up hosts a local lineup with A.J. Froman.

Wednesday, Aug. 30:
San Cisco, Wooing @ The Irenic
The Strawberry Moons, Miss Jupiter, Belladon @ Soda Bar
Dark Thirty, Modern Me, Sweet Myths @ Casbah
Josh Heinrichs, Preston Lee, Janelle Philipps @ Music Box
A.J. Froman, Imagery Machine, Boostive @ Belly Up
Rushmore, Corre Diablo, Ninja Night Race @ Tower Bar
Landlord Jim's Summer Reunion @ AC Lounge
Peacock Alley: KPBS SD Gay Bar Documentary Fundraiser @ The Merrow
Waylon Hicks Project @ Seven Grand
Cemetery Lipstick All Vinyl Dance Party @ Space
Blu & Exile ($5 show) @ Observatory North Park
Gilbert Castellanos Young Lions Series & Jazz Jam @ Panama 66
Dance Klassique with DJs Joe P, Lil Ryan, Gomez @ Blonde
Open Mic Night @ Pour House (Oceanside)
Rhythm Turner @ The Holding Company 1502
Club Kingston Presents: Ameera, DJ Carlos Culture @ Winston's
Andy Anderson & Nathan Fry @ Martini's Above Fourth
DJ Mike White/ Rockin Trivia @ Crossroads, House of Blues (FREE)
Firehouse Swing @ Queen Bee's
Karaoke @ The Bancroft
DJ Freeman @ U-31
Open Mic with Jefferson Jay @ Winston's (6-9 p.m.)
52nd Street @ Humphrey's Backstage Live
Thump @ Kava Lounge
Open Mic/Open Jam @ 710 Beach Club
Rosemary Bystrak is the publicist for the Casbah and writes about the San Diego music scene, events and general musings about life in San Diego on San Diego: Dialed In. Follow her updates on Twitter or contact her directly.