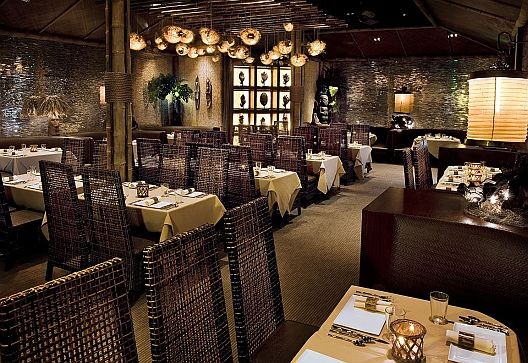 As was the case on Friday night, Lucy's Fur Coat is cancelled again on Saturday, but the lineup to replace the show is nothing to scoff at. In fact, it's going to be a pretty great night, so I would suggest arriving early and staying through the end. In the Atari Lounge are Madly -- who just played our SoundDiego LIVE party on Thursday -- with Patrick Dennis kicking off the main stage. He's just released a new record and come back to town, so it is certainly a treat to see the Truckee Brothers frontman back in our neck of the woods. Then, of course, the Schitzophonics, the New Kinetics, and Mr. Tube & the Flying Objects, who are all worthy headliners on their own, but together, this is going to be quite a party. We're not all Casbah-centric around here, though, so we gotta give love to the Lulls at Soda Bar. You might recognize members of the band formerly known as Ed Ghost Tucker, but they're back with a modified lineup and sound and ready to rock back into your hearts. There are cool shows at the Hideout, Tower Bar, and Til-Two Club as well, to name just a few, so get out and enjoy all that Saturday night has to offer.
Saturday, August 1:
Mr.Tube and the Flying Objects, The New Kinetics, Schitzophonics, Madly, Patrick Dennis Lucy's Fur Coat @ Casbah
Ziggy Marley @ Del Mar Thoroughbred Club's Summer Concert Series
DJ Junior the Discopunk @ Bar Pink
The Lulls, Inspired and the Sleep, Moon Honey @ Soda Bar
Kris Orlowski, The Young Wild @ Quartyard
Old Coven, Bestial Slaughter, Noxious Anathema, Impure Consecration @ Bancroft
Lola Demura @ House of Blues
Casbah presents Night School@ The Hideout
Media Lab, Contortion, We Predict a Riot, Raise the Guns, Detonated @ Brick By Brick
Stuart Music School @ Lestat's
Joe Dee Messina @ Balboa Theatre
Vanessa Zamora, Eric Curiel @ The Merrow
The Reflectors, Viva Santana @ Humphrey's Backstage Live
Great Ape, Fools Rush, Caskitt, Western Settings, All Eyes West, D Cent Jerks, Sic Waiting @ Tower Bar
12 Gauge Embrace, Authentic Sellout, Malaki, Seconds to Centuries @ Til-Two Club
Justin Froese, Taming the Foz, Second Cousins @ Peabody's (Encinitas)
Strictly Business @ The Office
Mo'Rhythm @ The Museum of Making Music
Sid Vicious @ Fluxx
Curtis Brooks @ 98 Bottles
Nathan Collins @ Dizzys Jazz
Ascension @ Kava Lounge
Charlie Rae Band, the 23's, Cloudside @ 710 Beach Club
Rosemary Bystrak is the publicist for the Casbah and writes about the San Diego music scene, events and general musings about life in San Diego on San Diego: Dialed In. Follow her updates on Twitter or contact her directly.