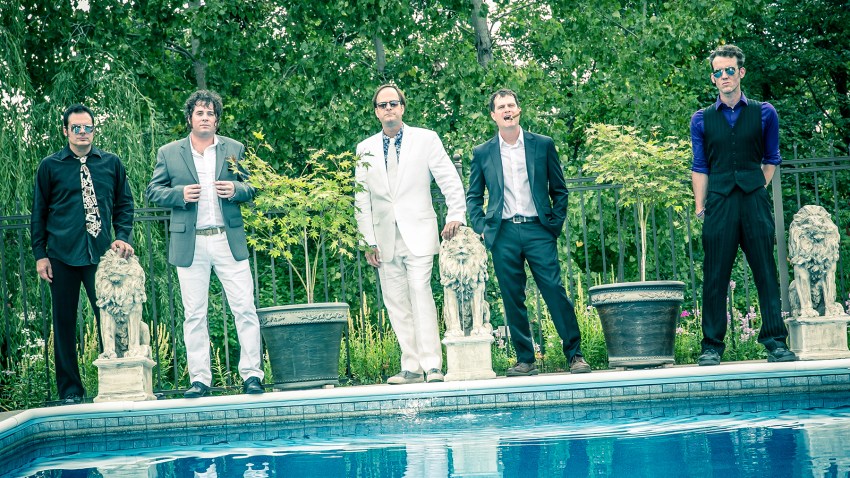 Let's talk Rock Lotto. This is a pretty awesome monthly event for musicians and their peers to hang out, make new friends, and form a new band. The way it works is that musicians enter the lottery by instrument and/or as a vocalist. Bands are drawn, and the newly formed band can exchange numbers, plan writing and rehearsal sessions, then perform at the subsequent Rock Lotto in a month. The Bar Pink night starts with last month's bands performing three-song (or more) sets. The more people who participate, the more fun it can be, and who knows, maybe you make a new bandmate for life. At the Casbah, dirty rockers Electric Six return, Snoop Dogg and Warren G return to the San Diego well once again at the Observatory North Park, and AJ Froman headline a local night at the Belly Up.

Thursday, April 5:
Electric Six, Northern Faces, Chris Coté @ Casbah
Snoop Dogg & Warren G @ The Observatory North Park
Ty Dolla $ign, 24hrs, Joe Moses @ House of Blues
Rock Lotto @ Bar Pink
AJ Froman, Featherstone, Fistfights With Wolves @ Belly Up
Stanton Warriors, Omega Squad, Nasty Trix @ Music Box
Hell or Highwater, ÆGES, A Hero Within, the Dose @ Soda Bar
The Strokes Night Live Tribute @ Blonde
Late Night Jazz Jam @ Ken Club
San Diego Metal Yoga @ Ken Club (7:30 p.m.)
Endcastle, Super Buffet, Daytrip @ Pour House
Roselit Bone, Heather Nation Duo, Lillian Lefranc @ The Merrow
The Groove Squad @ Humphreys Backstage Live
The Kegels, Dead Frets, PunchCard @ Tower Bar
John 5 & the Creatures, RDG, Taz Taylor, Pet Shark @ Brick by Brick
Rayvon Owen in Concert @ Martini's Above Fourth
Robert Dove @ Panama 66
Jimmy Ruelas @ Seven Grand
Ryan Zimmerman Music @ De Oro Mine Co
Rick Elliot @ Peabody's Encinitas
Open Jam Session @ Winston's (6-9 p.m.)
Bill Caballero Latin Jam @ Border X Brewing
Joe Marcinek Band, Alan Evans, Shaun Martin & Nate Edga @ Winston's
No Limits with DJ Myson King @ The Office
Open Jam with Jeff Ousley @ Navajo Live
Tommy Price & the Stilettos @ Tio Leo's
The Thens @ Boar Cross'n
Ty Dolla $ign @ Fluxx
Scotty Boy, Scooter & Lavelle @ Oxford
Rane Vega @ A/C Lounge
DJ Yodah @ Henry's Pub
Rosemary Bystrak is the publicist for the Casbah and writes about the San Diego music scene, events and general musings about life in San Diego on San Diego: Dialed In. Follow her updates on Twitter or contact her directly.