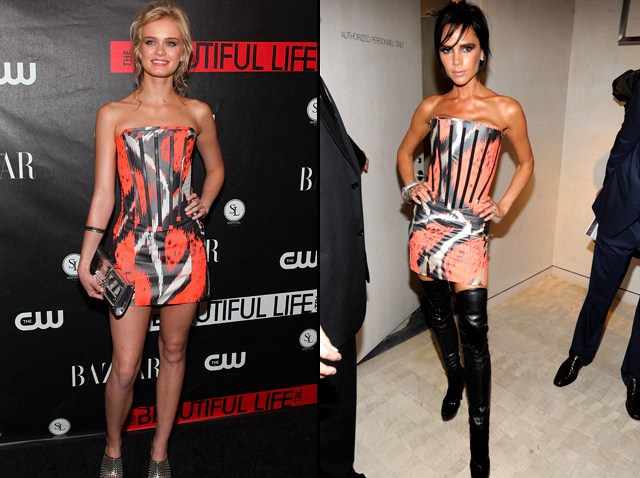 Whether Sunday is your day to take it easy or go big with Sunday Funday, you're covered. If you want it mellow, head up to the Encinitas Street Fair as you casually stroll the downtown streets filled with vendors, delicious food, and of course, some great local music. By night, it's tributes galore: Music Box has Holy Holy, David Bowie's backing band, and House of Blues has tributes to the Who, Heart, Journey and more. The
Casbah
was going to be closed tonight but with the passing of Prince, naturally tonight has turned into a tribute night of DJs and the Purple One's films on loop. Additionally Rupaul's Drag Race is at the Observatory, Death Eyes is at the Whistle Stop, and our buddy Tim Mudd returns for his monthly gig at Sycamore Den.
Sunday, April 24:
Prince- A Tribute Night (DJs and Prince Films All Night Long) @ Casbah (FREE!)
Holy Holy (David Bowie's Backing Band), Jessica Morgan @ Music Box
Tribute Night: Who Generation, With Heart, Love Alive, Journeyman @ House of Blues
Encinitas Street Fair- Stone Stage: Nancarrow, The Tommy Mitchell Show, Rock The Discotek. Lumberyard: Bayou Brothers, Trevor Green @ Downtown Encinitas
RuPaul's Drag Race: Battle of the Seasons @ The Observatory North Park
Death Eyes, Low and be TOLD @ The Whistle Stop
The Funk Ark and guests @ Soda Bar
Rat Sabbath @ Bar Pink
Tim Mudd, Podunk Nowhere @ Sycamore Den
The Six String Society, Lady Rogo @ Belly Up (seated show)
Mundell Lowe's 94th Birthday Celebration @ Dizzy's
San Diego Gay Men's Chorus: California Dreamin' @ Balboa Theatre
Jonny Craig, Geneva Pina, Leave the Universe, Indio Romero @ Voodoo Room, House of Blues
Pants Karaoke: Prince Tribute Night @ The Hideout
Moira Smiley @ Museum Of Making Music
Million Dollar Quartet @ Sycuan
The Robin Henkel Band @ Lestat's
Dave Good's Jazz Jam @ Java Joe's (2 p.m.)
The Wizard of Oz @ California Center for the Arts, Escondido
Open Mic Night @ The Bancroft
Reggae Sunday @ U-31
Jason Brown @ Humphreys Backstage Live (10 a.m.-2 p.m.)
Jeanette Harris @ Humphreys Backstage Live (7 p.m.)
Mother, Clean Room @ Tower Bar (Tim's Potluck)
Jose Sinatra's OB-o-ke @ Winston's
Anthony Presti Band @ Winston's (5 p.m.)
Legends to Outlaws @ El Dorado
Cecile @ Spin (men wear all white, women wear all pink)
Reggae Sunday @ Spin
Sunday Funday Karaoke @ 710 Beach Club
Rosemary Bystrak is the publicist for the Casbah, the content manager for DoSD, and writes about the San Diego music scene, events and general musings about life in San Diego on San Diego: Dialed In. Follow her updates on Twitter or contact her directly.