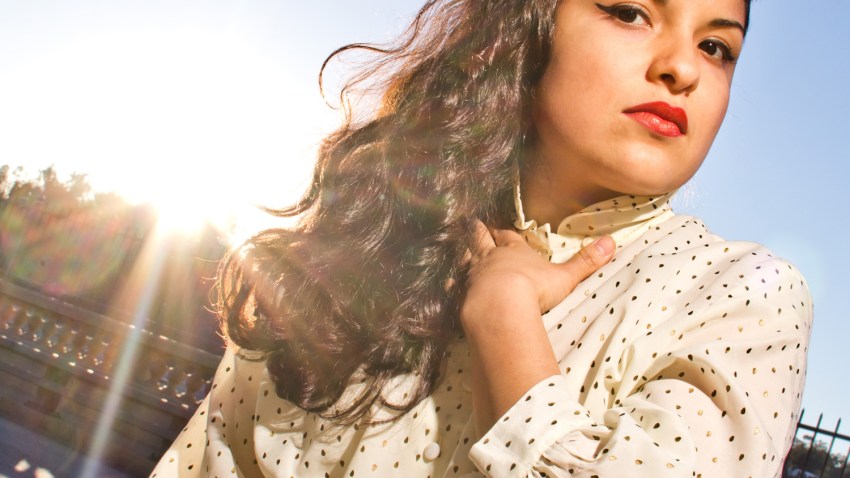 Tuesday will be a battle of women as the Casbah and Soda Bar both host amazing female singer/songwriters: Casbah welcomes Nashville's Nora Jane Struthers with local gal Nena Anderson as opener -- this one is more Americana style and goes well with whiskey. Meanwhile over at Soda Bar, you can catch the sultry Irene Diaz -- an occasional country vibe, but more candlelight and wine, if you will. Around town, Mos Def rolls into the Observatory North Park and Skid Row frontman Sebastian Bach performs at the Belly Up.
Tuesday, April 21:
Nora Jane Struthers & the Party Line, Nena Anderson @ Casbah
Irene Diaz, Eliza Rose Vera @ Soda Bar
Tiki Tuesday ft. Mr Adrian Demain & Ms Susannah Kurner @ Bar Pink
Sebastian Bach (Original Voice of Skid Row), Lord Howler @ Belly Up
Yasiin Bey a.k.a. Mos Def with Kaus and DJ Inform, Emphasize, Generik & Anek (LNC) @ Observatory North Park
Soda Bar presents Prawn, Frameworks, Big Bad Buffalo @ House of Blues, Voodoo Stage
Spaced Out (Deep House Residency with Mike Lepiere & Lloyd Maupins) @ The Hideout
Gloomsday, Geyser House, Sound Lupus @ The Merrow
Karaoke @ Kensington Club
San Diego New Music presents Double Bass: A La Mode @ Athenaeum
Local Brews Local Grooves ft. Zane Adlam (7 p.m.), Tennessee Tina (7:30 p.m.), Jara (8 p.m.), Too Rude for Sunday (9 p.m.), Leave the Universe (10 p.m.) @ House of Blues, Salvation Alley
Blue Largo @ Humphreys Backstage Live
Lori Bell & Satterfield Croce's Park West
Comedy Night @ Til-Two Club
Rad! Karaoke! @ U-31
Karaoke @ Riviera Supper Club
Open Mic @ Java Joe's
Karl Denson's Tiny Universe @ Winstons
Pre-Gator Party @ Tio Leo's
Robbie Rivera @ Parq
Karaoke @ Riviera Supper Club
Train of Thought @ Queen Bee's
Comedy Night @ Lestat's
Greg Gatsby @ Atomic Nightclub
Rockabilly Tuesdays with Big City Dawgs @ Henry's Pub
High Tech Tuesdays @ Kava Lounge
Country Night @ 710 Beach Club
Rosemary Bystrak is the publicist for the Casbah and writes about the San Diego music scene, events and general musings about life in San Diego on San Diego: Dialed In. Follow her updates on Twitter or contact her directly.