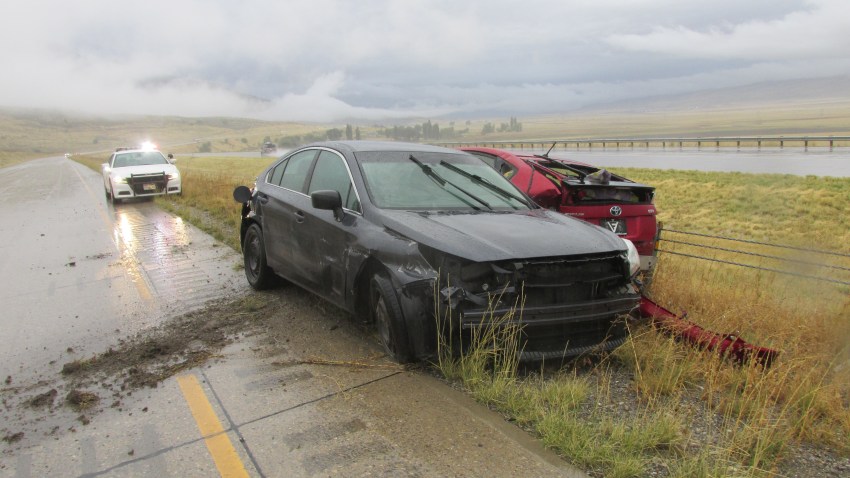 It has been an amazing weekend of music, whether you made the trek to Coachella, hung around town and saw some live music or if you listened to or watched the festival stream live online or via satellite. Fortunately, it isn't over, and Sunday is explosive with music. The Observatory is sold out with Grammy winners the War on Drugs, but there are still tickets available for the vocal harmonies of Fleet Foxes at Humphreys. At the
Casbah
, get silly with Japanese act Peelander-Z, or head to Soda Bar for Psychotica. Monday will be here soon enough, but you might as well enjoy every waking minute of your Sunday before we get there.
Sunday, April 15:
Coachella @ Indio Polo Fields
The War on Drugs, Joseph Shabason @ Observatory North Park (SOLD OUT)
Fleet Foxes, Amen Dunes @ Humphreys Concerts by the Bay
Peelander-Z, the Touchies, Fictitious Dishes @ Casbah
Psychotica, Draemings, the Slashes, Zombie Barbie @ Soda Bar
Clinton Davis, Corey Leal, Dillon Casey @ Sycamore Den
Miss Erika Davies @ Panama 66
Trout Fishing in America with Dana Louise & the Glorious Birds @ Museum of Making Music
Sheer Terror, Take Offense, Easy Money @ Space
The Chairman and the Board: Rat Pack Tribute @ Belly Up
An Evening of Luther Vandross starring Ruben Stoddard @ Sycuan
The Righteous Brothers @ Balboa Theatre
The Como La Flor Band: Selena Birthday Celebration, DJ LV @ House of Blues
The Foundation @ Music Box
The Righteous Brothers @ Balboa Theatre
Zenith San Diego @ Crossroads, House of Blues (FREE)
Jake Najor & the Moment of Truth, Bomb Squad @ Bar Pink (8 p.m.)
Rat Sabbath @ Bar Pink (10 p.m.)
Wimpy Rutherford (original singer of the Queers) with the Cryptics, Dum Cumpsters, Good Time Girl @ Tower Bar
Corey & the Tribe @ Manhattan Bar
Mama Cass' 52nd Birthday Extravaganza @ The Merrow
The Playground: Sunday Night Dance Party @ The Merrow
Americas, Antiphony, Rock & Roll Suicides, Brain Fragment, Alpine Circuitry @ Bancroft Bar
Ria Carey and Don L.@ Martini's Above Fourth
Sunset Sessions @ Moonshine Beach
The Drowsy Chaperone Cahs @ California Center for the Arts, Escondido
Psychedelic Tax Day with the Dom Katz @ Winston's (5 p.m.)
Birdcloud, Chris Crofton, Coral Bells @ Blonde
Less Is More San Diego by Epiphany Audio @ Spin
Whit Aadland @ Pour House (1 p.m.)
Stephen El Rey @ Pour House (9 p.m.)
Pants Karaoke @ Til-Two Club
Wink & Whistle Burlesque Showcase @ Brick by Brick
Tony Ortega Jazz Jam @ Peabody's Encinitas
Salsa Sundays @ Queen Bee's (all ages)
Reggae Sunday @ U-31
Uptown Top Ranking @ The Office
Mercedes Moore @ Humphreys Backstage Live (10 a.m.-2 p.m.)
Virtual Image @ Navajo Live
Hitmen of San Diego @ Humphreys Backstage Live (7 p.m.)
Anderson M, Laura Peck, Naomi, Ramin @ Spin Nightclub
Rosemary Bystrak is the publicist for the Casbah and writes about the San Diego music scene, events and general musings about life in San Diego on San Diego: Dialed In. Follow her updates on Twitter or contact her directly.