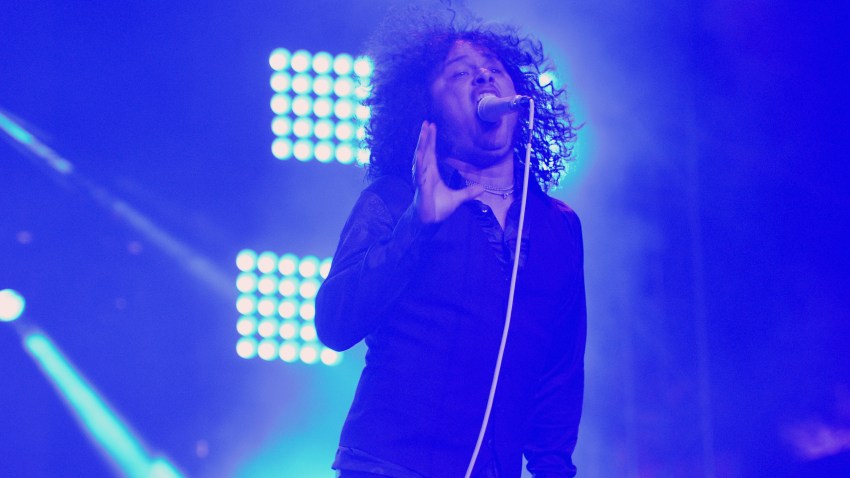 Burger Records have been popular in and about our music scene lately, and tonight is no exception. At the Casbah, head down tonight to catch the sun-drenched vibes of Tomorrow's Tulips. Joined by LA's Feels and Tarek Wegner of Nightbeats, this promises to be a good night. Meanwhile, you can catch a Babs tribute in Escondido, Halcyonaire at Soda Bar, or Antemasque -- fresh off last night's amazing set at Coachella -- at the Belly Up.
Sunday, April 12:
Tomorrows Tulips, Feels, Tarek Wegner @ Casbah
Hello, Gorgeous (Barbra Streisand Tribute) @ California Center for the Arts, Escondido
Halcyonaire, Ohioan, Plastik Deer @ Soda Bar
Rob Symeonn @ Over the Border
Yasiin Bey (aka Mos Def) @ The Observatory North Park (This show has been rescheduled for April 21)
Rat Sabbath @ Bar Pink
Antemasque (feat. Cedric Bixler-Zavala and Omar Rodriguez-Lopez of At The Drive-In), Le Butcherettes, Sister Crayon @ Belly Up
King Lil G @ Porter's Pub
Pants Karaoke @ The Hideout
An Evening With The Big Decisions @ Sycamore Den
Intervention @ Float, Hard Rock Hotel
Dave Good's Jazz Jam@ Java Joe's (2 p.m.)
Open Mic @ Java Joe's (6 p.m.)
The Accidentals @ The Merrow
Nesian N.I.N.E. + KL Noise Makerz @ U-31
Nina Francis @ Croce's Park West (noon)
Choro Sotaque @ Croce's Park West (6 p.m.)
Jason Brown @ Humphrey's Backstage Live (10 a.m.-2 p.m.)
Tony Exum Jr @ Humphrey's Backstage Live (8 p.m.)
Homeless Sexuals, Nasalrod, Jovie & the Issues @ Tower Bar
Kevin Loftus Band @ Winston's (5-8 p.m.)
Jose Sinatra's OB-o-ke @ Winston's (10 p.m.)
Open Mic Comedy @ Til-Two Club
Cheezy & the Crackers @ Gallagher's Irish Pub
Rosemary Bystrak is the publicist for the Casbah and writes about the San Diego music scene, events and general musings about life in San Diego on San Diego: Dialed In. Follow her updates on Twitter or contact her directly.