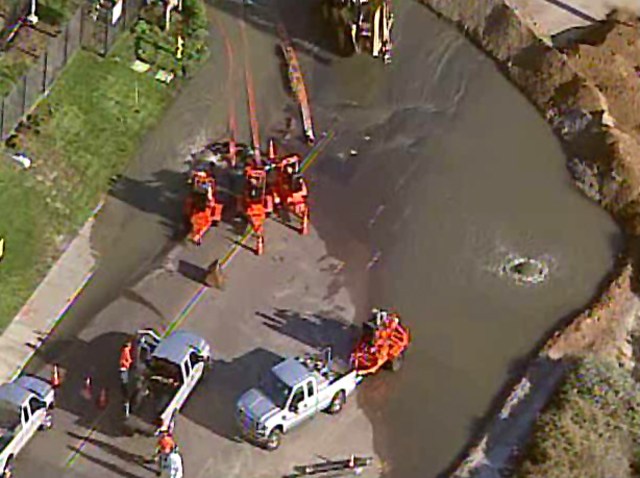 Thousands of gallons of sewage spilled in Carlsbad again at the site of a spill two weeks ago.

Officials in North County said that more than 2,300 gallons of sewage flowed into Encina Creek, which flows into the ocean, on Tuesday when a pump failed. The 5:10 p.m. spill was brief -- about 21 minutes -- but, authorities said, the creek flows into the ocean, prompting more water-contact warnings along Carlsbad State Beach for about 1,000 feet in either direction.

The original spill, on Oct. 8, sent 5,000 gallons of sewage into streets near the Carlsbad wastewater plant, which is not far from Palomar Airport Road. Later that night, workers installed temporary bypass lines, which rerouted sewage from manholes in the street into the plant. A collapsed trunk line was later blamed for the spill.