Last year, Megan Liscomb embarked on her own. After the Soft Lions frontwoman found herself with a little more time on her hands over the summer, she started a solo project: PJ Sparkles.
On Jan. 12, Liscomb will release her first album under the PJ Sparkles moniker. Featuring 10 tracks of meditative dream-folk, "Neon" invokes Patti Smith (opening track "Just Kids" should be a dead giveaway) and the spirit of a desert evening to paint a more personal portrait of the longtime San Diego musician.
"Neon" is now available on cassette and digital below.
When Liscomb was 3, she took the stage to sing with her dad's bluegrass band, all the while holding her PJ Sparkles doll under her arm. Her stage name is an homage to the memory and the music of that time in her life as much as title track "Neon" is an ode to her more recent experiences in the desert.
In a Jan. 4 song premiere and interview with Impose magazine, Liscomb said, "'I had just gotten home from a few days in Palm Springs and I was really inspired by that trip. Cicadas droned all day and night, it was about a million degrees, a gigantic full moon rose over the mountains, and everywhere there were pastel colors and neon lights. I had also just seen episode eight of the new 'Twin Peaks,' so I was feeling a little apocalyptic. 'Neon' is sort of a fairy tale combination of all those things.'"

With a couple of generous song premieres for PJ Sparkles under her belt, some new Soft Lions stuff to look forward to and having been welcomed into the Hexa fold last week, Liscomb looks to have a bright 2018 ahead of her.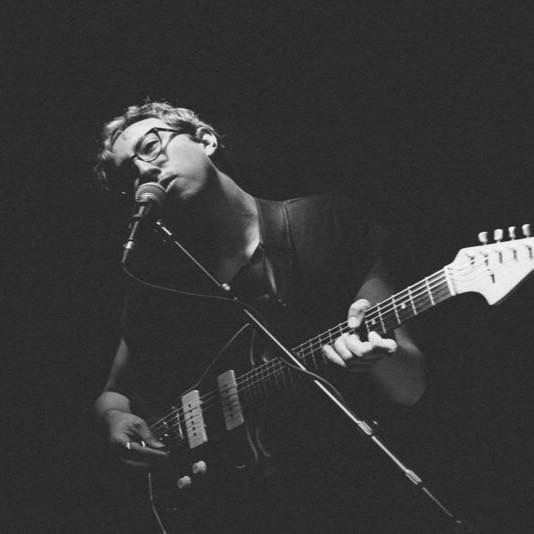 Rutger Rosenborg was almost a Stanford poet-neuroscientist before he formed Ed Ghost Tucker. Whoops. He now fronts the Lulls and makes music on his own when he's not writing. Follow his updates on Instagram and Twitter (@RArosenborg), add him on Facebook or contact him directly.