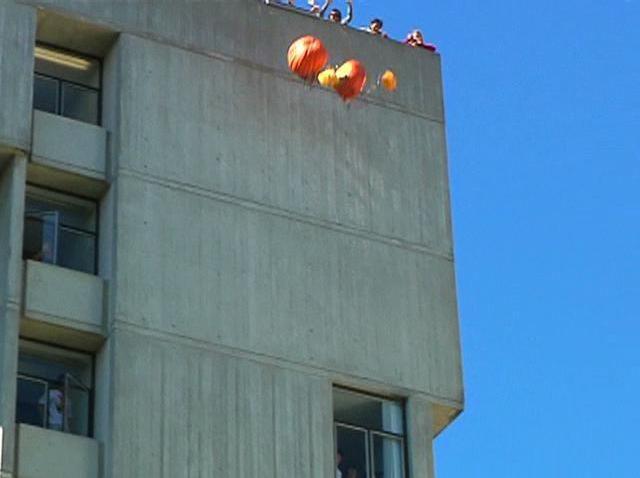 A pair of 200-pound pumpkins were dropped from the 11th floor of Tioga Hall on UCSD's Muir College campus on Friday.

Friday's was the 35th annual Monster Drop. As in year's past, the residence council named the giant pumpkins.

"This year we dropped out and we dropped in," said Pat Danylyshyn-Adams, the resident dean at Muir College. "So we [named them] Drop Out and Drop In."

"I've never seen pumpkins drop so high before," said an onlooker.

The pumpkins' splat is also measured each year. The largest was back in 1995, when a 398-pound pumpkin went more than 100 feet. We're not sure that figure can be determined this year -- students swarmed the pumpkin rubble quickly, looking for candy that the giants had been stuffed with.

After the drop, students grabbed large pieces of pumpkin to creatively carve up for Halloween.