When you first meet Small Culture's mastermind, Jerik Centeno, you'll be struck first by his friendliness and second by his humility. You won't expect the lycanthropic transformation from unassuming chiller to zealous charmer that will follow.
It's hard to explain, but as soon as Centeno gets on stage, he becomes a different person. He feeds off of the energy of the crowd and then gives it right back to them. But importantly, he's only a confident showman when he needs to be.
In a recent interview over the phone, Centeno told me, "Being on stage is very humbling. I look at it as a privilege. There are so many bands that write great music that should be on stage."
"But I'm a pretty quiet and anxious person around people I don't know ... And being on stage, I feel like I can totally be the comfortable, outgoing me in front of people I don't know," he added.
Centeno is originally from Hawaii, and it's clear that his home state means a great deal to him and to the music that he makes. His band name, for example, is itself a reference to a small island with a lot of culture, which is as much a descriptor of himself as it is of the geography of his upbringing.
Small Culture's music is infused with both the tropics of Hawaii and the commerciality of Southern California—electro-pop meets post-rock meets alternative. It's accessible, it's well produced and, most importantly, it's interesting.
"I can't finish a song in one sitting ... so all of the songs have been over the course of two years. It's funner that way 'cause I get affected by life in different ways over the course of time, so I'll put similar ideas in one song," Centeno said.
Centeno has surrounded himself with some of the most relevant musicians in the San Diego scene right now, and as he grows with his music, so will his appeal to Los Angeles record labels and national press. He's got the sound, he's got the charm—let's just hope he's got the stamina.
Small Culture play at the Merrow on Thursday, Dec. 8, with Grim Slippers, Imagery Machine and Surly Bonds. Buy tickets here.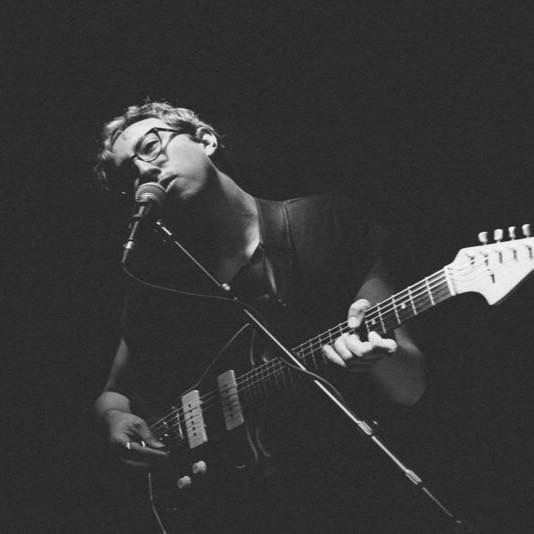 Rutger Rosenborg was almost a Stanford neuroscientist before he formed Ed Ghost Tucker. He now plays in the Lulls and makes music on his own when he's not writing. Follow his updates on Facebook or contact him directly.