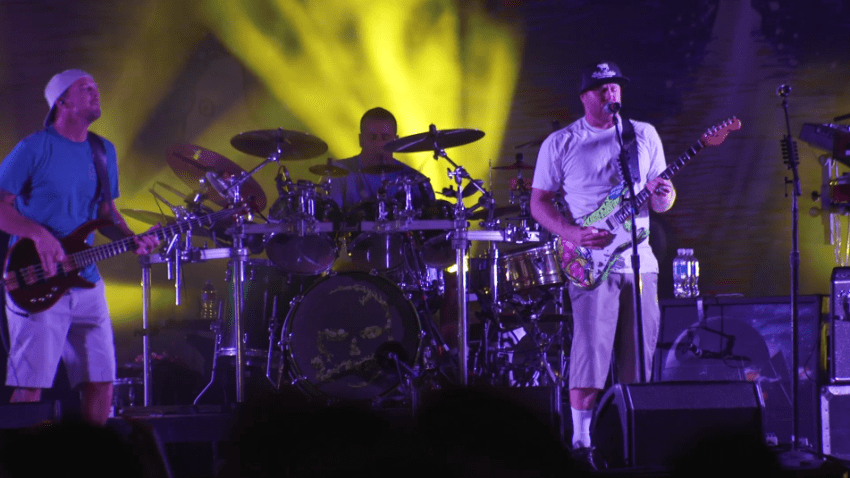 Like tropical getaways? Like music festivals? Closer to the Sun is just the thing for you.
On Nov. 30-Dec. 4, Slightly Stoopid head to Hard Rock Hotel Riviera Maya in Puerto Aventuras, Mexico, for an all-inclusive concert vacation with UB40, Michael Franti & Spearhead, Thievery Corporation, G. Love & Special Sauce, Alborosie, Pepper and more.
Seem too good to be true? Well, it's not. And, it's stoopidly cheap considering everything included in the ticket package.
This year, the intimacy continues for both guests and also artists, with venues ranging from a seaside main stage to a beachfront sunset and some late night parties thrown in for good measure. Closer to the Sun, produced by Cloud 9 Adventures, will also offer some curated themed nights, artist interactions, pool games and yoga -- not to mention an indoor skate and snow park.
And if you don't want to stay inside, you can always explore the historic Mayan region extending from Cancun to Tulum.
Fortunately, it's not all debauchery. Closer to the Sun is partnering with Positive Legacy, a charity that encourages artists and fans to give back by integrating live music with community service. As part of that effort, the concert vacation will include auctions that support ongoing projects in the region, so don't be afraid to bring extra stuff to donate to local organizations in need!
Closer to the Sun tickets for returning guests can be booked on Wednesday, May 30, during the festival pre-sale, and tickets will be available to the general public on Thursday, May 31, at 9 a.m. at www.closertothesun.com.
Rutger Ansley Rosenborg has been an Associate Editor at NBC SoundDiego since 2016. Find out more here, or contact him here.