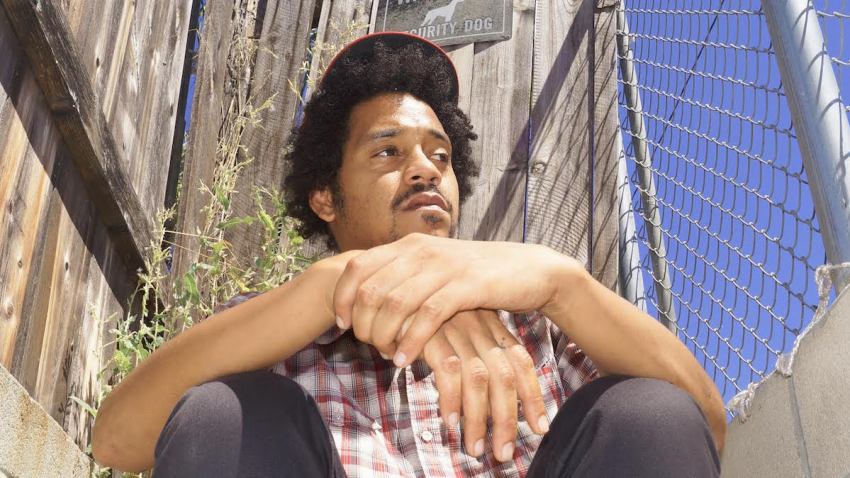 On his recording debut, "Activate," North Park rapper Skinny Veny plays with "cloudy emo bars," wades through broken relationships and blows enough smoke to make a non-smoker catch a contact high.
It's his first time out, but the 20-something -- who exudes emotion au naturel -- doesn't show it. He's a young man that sounds seasoned from the life experience of someone 15 years his senior. And with a mixtape that's cobbled together from a hodgepodge of industry beats, Veny and the co-conspirators who join him are pure gold.
There's a buoyancy in his delivery, from the Slum Village feel of "Specific" (featuring Ahmal D and Nothin' Less) to the west end bounce of "Dippin'." Veny is limber and loose -- "Unc let me hit the chronic put a spell on me / Grew up with expanded lung / Since I was young / Taught me / Puff / Puff / Don't pass / Brothers smoke for free / All others paying in cash" -- with intuitive timing no matter the instrumental he's on.
But while his sense of rhythm is impeccable, it's the subject matter that carries him. His verses are peppered with emotionally rich narratives. It's as if he's rapping his feelings, using mood to communicate just as effectively as his words do. There's frustration on "Ghost" -- "angry from the lack of payday" -- and depression -- "flip a suicide note into a verse you can't f--- with" -- two bits of uneasiness that resonate long after the song stops.
On "Cassie Pizo" Veny details the slow strangle of addiction that a former crush can't shake: "She too addicted to a hit / Gone from smoking shooting it." It reveals his compassionate side as he tries his best to offer a helping hand before realizing he "can't save a girl who won't save herself."
Even though Skinny Veny's most comfortable when he's sifting through darkness and tragedy, his skill set, mixed with an impressive emotional range, suggests that he's off to a solid start and on his way to a very bright future.

J. Smith, aka 1019, is a San Diego native, rap fan and one half of the rap duo Parker & the Numberman. You can follow him on Instagram at 1019_the_numberman or on Twitter