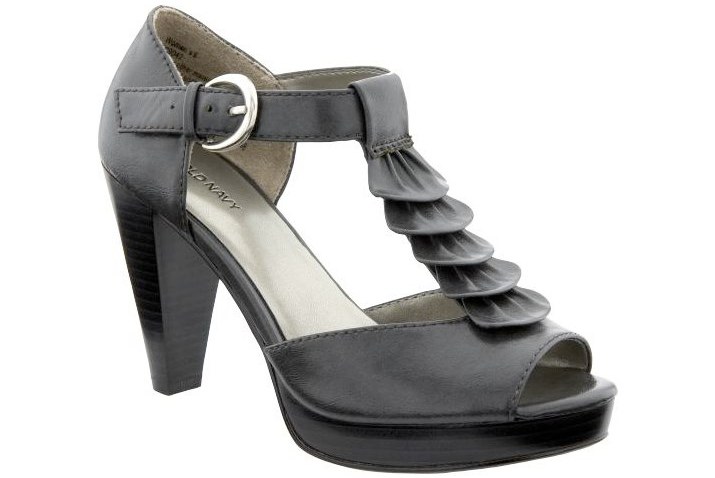 RUFFLED UP: If your Thanksgivings call for heels, you better make sure they're comfortable enough to withstand a serious feast. The Women's Ruffled Faux-Leather Peep-Toe Pumps at Old Navy ($29.50) have a sweet ruffled front and a generous D'Orsay pump to keep you looking as sassy and svelte as possible on turkey day.

MAN BOOTS: Dress boots can be a tough purchase for many guys, because they get so little wear. Invest in a classic boot that can dress up or down with the Kenneth Cole New York Dark Room boot ($195) in a rich, vintage dark brown or black.

SHEAR PLEASURE: Many San Diegans fly elsewhere for Thanksgiving, which means they run the risk of facing cold weather. If this sounds all too familiar, be prepared with cozy footwear like the Sadie Shearling Boot at Payless ($45).

PRANCY PEEP: Whether you're the trendy one of the family or you're forgoing tradition all together, check out the Mossimo Kaylen Peep-Toe Booties in grey at Target ($30). They are a lovely way to kick off the holiday, or to kick a long weekend into gear.