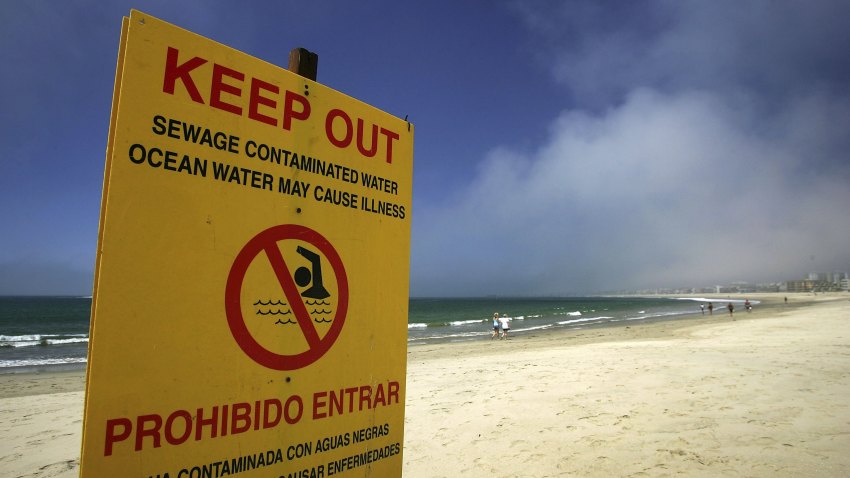 North County residents were urged to stay out of part of the ocean in in Del Mar Sunday after an estimated 275-gallons of sewage spilled into the water on the 700 Block of Camino Del Mar, city officials said.
The spill was discovered around 10:30 a.m. Saturday and ran for about an hour until city crews were able stop it.
The sewage flowed into a nearby storm drain and into the Pacific Ocean west of 8th street.
Signs warning of sewage-contaminated water were posted at the beach and will stay there until samples confirm the water is safe for recreational use, city officials said.
For updates on beach closure information please call the 24-hr. hotline at (619) 338-2073.