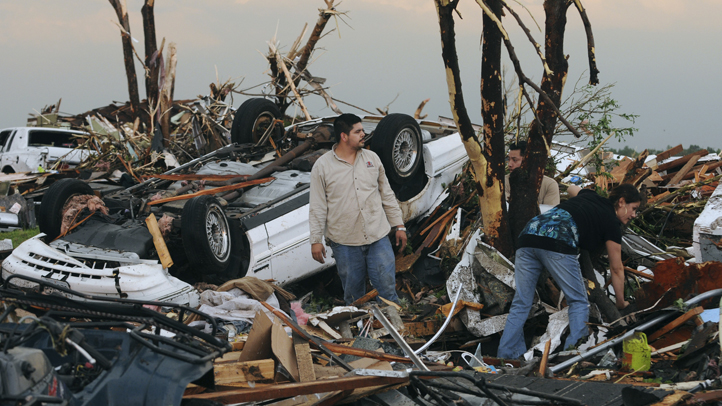 A massive tornado that tore a 6-mile path across southwestern Missouri killed at least 116 people as it slammed into the city of Joplin, ripping into a hospital, crushing cars like soda cans and leaving a forest of splintered tree trunks behind where entire neighborhoods once stood.
Authorities warned that the death toll could climb as search and rescuers continued their work Monday. Their task was likely to be made more miserable as a fresh storm moved into the area. It was not expected to produce new tornadoes, but lightning, high winds and heavy rains were likely to hamper an already delicate door-to-door search.
For more from TODAY click here.
Copyright AP - Associated Press