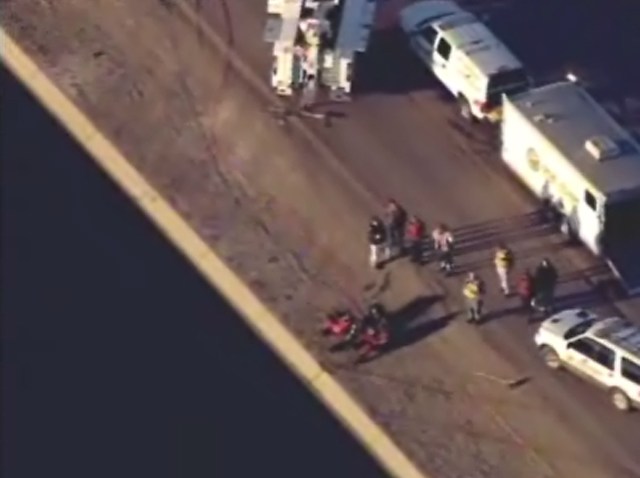 The Stanilaus County sheriff says the suspect's vehicle in a recent statewide Amber Alert case has been found in the Delta-Mendota Canal near Patterson.
The car has not been searched yet, so we don't know if anyone is inside it. Crews have been searching the canal for more than a week after a farmworker reported seeing a car matching the description of the one used in the kidnapping go into the canal hours after the little boy was taken.
Last week 4-year-old Juliani Cardenas who was kidnapped from his grandmother's arms.
The man the little boy calls "Daddy," 27-year-old Jose Esteban Rodriguez, is suspected of kidnapping him.
An statewide Amber Alert was initially issued with signs appearing on highways in San Diego County. The statewide alert has since been downgraded but signs in San Jose remained lit because the suspect's mother lives there.
Rodriguez is the former boyfriend of the boy's mother and helped raise him.
So far officials have found six vehicles in the canal. All were unrelated to the search until the find Friday morning.
The sheriff said it wasn't clear if the car could be removed Friday because of bad weather.