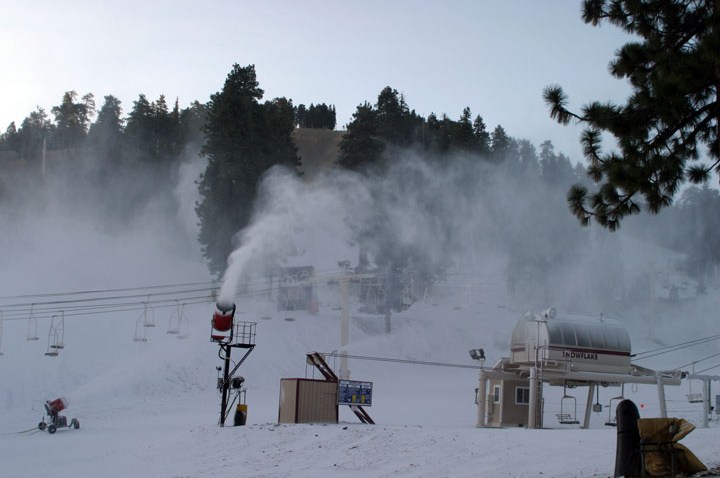 Santa came early for local skiers and snow boarders . . . Santa Ana not Santa Claus. Mountain High, about 90 minutes north of San Diego, is open for business. Actually, the Wrightwood resort opened on December 6 but with just one run near the base of the mountain. Six days later, they opened three more runs and expect to add others by December 13, weather permitting.
That's right, sunny weather, like they've had the last couple of days, "Santa Ana sunny" to be perfectly clear. A spokesperson at Mountain High says a good, strong Santa Ana event is perfect for making snow. Conditions on the mountain are cold and dry. At night, it's been down in the 20's the last couple of nights and is expected to just as cold through Thursday night.
By Saturday Mother Nature could add to the snow pack. A major, winter-like storm is expected to arrive over the weekend promising as much as two feet of the real thing. And, if you look even further down the road, the long range forecast is calling for an even bigger storm the weekend before Christmas.