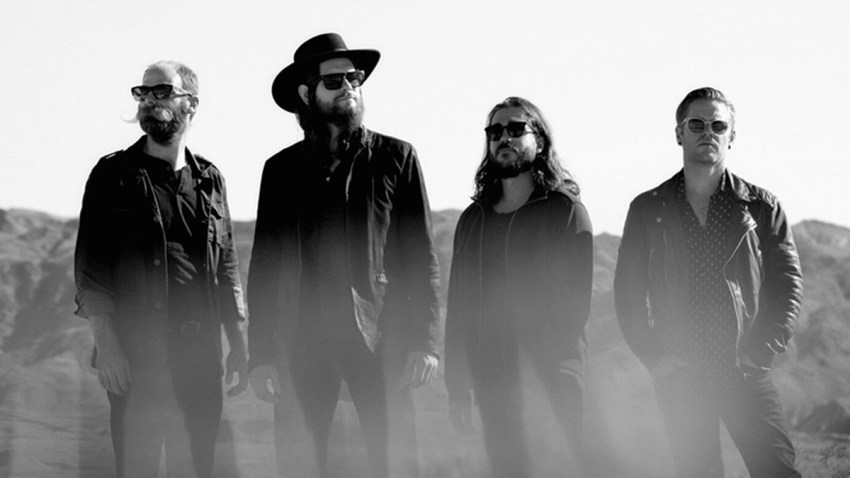 They say good things come in threes and today is certainly no exception. Friday, Oct. 5, marks the long-awaited release of music by pop-rock crooner Steve Perry (a noted Del Mar resident), acclaimed industrial-metal pioneer Author & Punisher, and blues/rock/alt-country troupe the Silent Comedy.
Perry, whose celebrated comeback (his last studio album was released nearly 25 years ago) has been well-documented in these pages, debuted his third solo studio album "Traces" Friday after releasing three stellar singles over the last two months. The album finds the ex-Journey frontman belting out blues-tinged pop-rock numbers and powerhouse ballads in equal measure -- all with the same velvety vocals that made him a household name (and recent Rock and Roll Hall of Fame inductee). The album is out via Fantasy records and is available here.
On the other end of the musical spectrum, Author & Punisher (the moniker of one Tristan Shone) has unleashed the intensely brutal "Beastland" -- out now via Relapse Records. It's the sixth studio effort for Shone, who creates his visceral brand of industrial-noise metal with robotic devices he's literally built himself. If the album doesn't completely satisfy your heavy, aggressive tendencies, go ahead and snag tickets to his next San Diego show at the Casbah on Dec. 8 -- and get ready to experience the thunder in person.
Last but not least, the Silent Comedy are officially back in action. After a spell away from the music scene, the beloved local group -- consisting of the Zimmerman brothers (Joshua and Jeremiah), Chad Lee and Justin Buchanan -- have released the lead single, "Avalanche," off their forthcoming album, "Enemies Multiply" (due out Oct. 19; pre-order it here). The track showcases the band, known for its cathartic sing-along live performances, stomping through a desperate pop-rock anthem with a soaring chorus refrain of "Help, help is on the way / But not today." Five years removed from their last studio effort, 2013's "Friends Divide" EP, it's good to have 'em back.